Smaller nations beat back diseases
By Lucie Morangi in Nairobi, Kenya | China Daily | Updated: 2019-03-01 10:15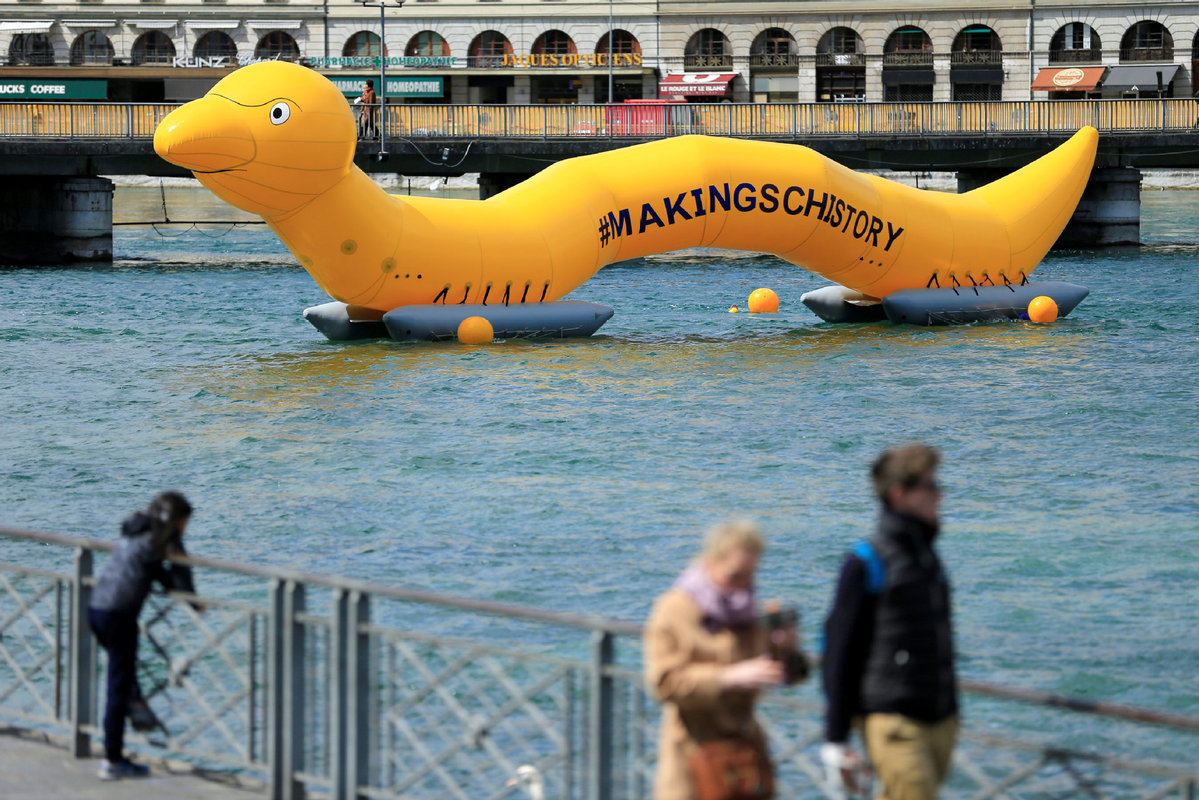 Smaller African countries have a greater commitment than their richer continental counterparts to fighting Neglected Tropical Diseases, or NTDs, according to the Uniting to Combat NTDs, a nongovernmental organization.
The NTDs, which can stunt growth in children, thrive in communities without access to clean water and inadequate sewage systems. The five common diseases are blinding trachoma, intestinal worms, mosquito-borne elephantiasis, snail-borne bilharzia and river blindness.
NTD infections afflict more than 1.6 billion poor and marginalized people in the world and are a consequence of environmental and socioeconomic conditions, according to the World Health Organization. One in five people in the world, including over 600 million people in Africa, are infected.
To increase the number of Africans accessing treatment, governments need to expand infrastructure such as roads and water and sanitation to create a safer and cleaner environment. More investments, using domestic mobilized resources, are also needed to boost local strategies.
A new ranking released by the lobby group showed that Eswatini, Malawi, Mali, Sierra Leone and Togo are recording higher treatment levels for the five diseases when compared to the larger economies of Botswana and South Africa.
Thoko Elphick-Pooley, director of Uniting to Combat NTDs, said the success came from commitment and leadership.
Elphick-Pooley said free provision of drugs by international pharmaceutical companies to prevent and cure the NTDs has been one of the most effective strategies. "More than $17 billion worth of drugs have been committed by the companies since 2012, allowing governments, partners and communities involved in distributing and administering the drugs to deliver them at a cost of just 50 US cents per treatment per person," she said.
Eswatini, formerly known as Swaziland, is a small, landlocked monarchy in southern Africa with 1.4 million people.
While the number of people in need of treatment is much smaller than in Nigeria, Eswatini scored highly because of its commitment to reach every individual in need of treatment, according to the report.
Richer countries with a higher UN Human Development Index, such as South Africa and Equatorial Guinea, Gabon and Botswana all ranked low in the NGO's table. Botswana looks to change its rankings by pledging to mobilize its domestic resources and allocate $6 million to fight NTDs.
South Africa, with the third-largest economy in the continent, performed dismally and was among 14 countries in the bottom of the league table whose performance was deemed not to be on track.
This puts in doubt the progress of the continent in achieving the UN sustainable development goals, which aim at eliminating NTD epidemics by 2030.