China amongst those praised for environmental actions
By EDITH MUTETHYA | China Daily Global | Updated: 2019-03-22 09:13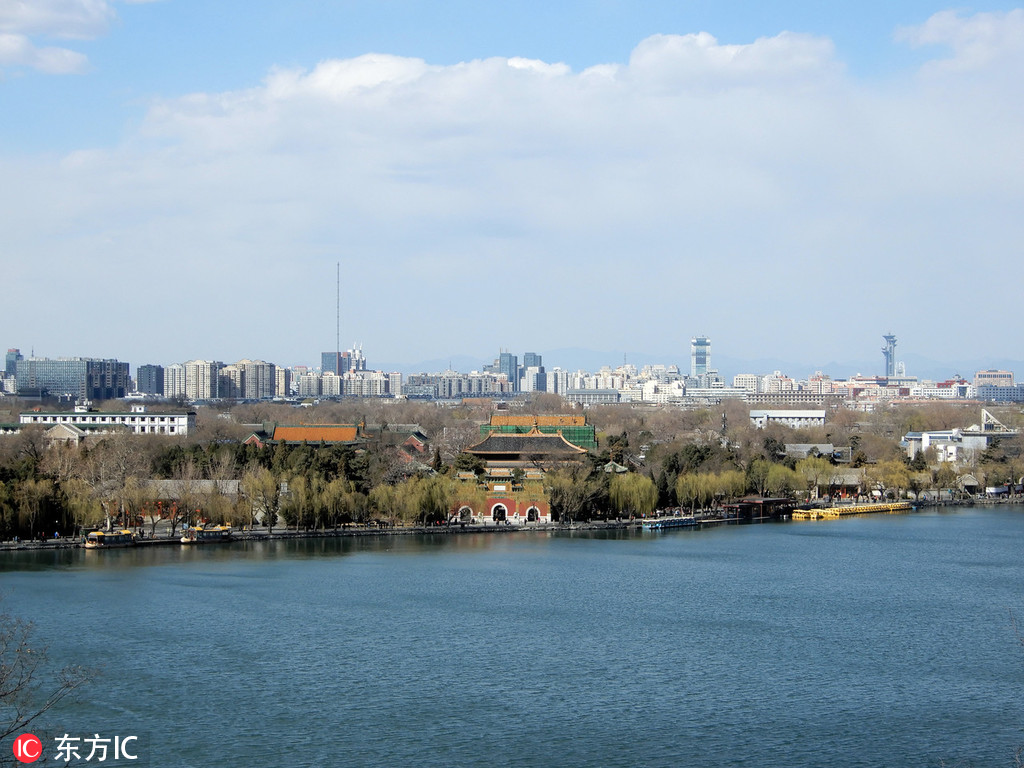 As the world strives to fight pollution and protect the degraded environment, initiatives by China, Sweden, South Africa and the European Union have been praised by experts as outstanding examples of what is needed.
The three countries and the EU have invested in environmental protection projects that are pointing the way to the future, Paul Ekins, professor of resources and environmental policy at University College London, said during a news conference on the sidelines of the fourth United Nations Environment Assembly, held last week in Nairobi, Kenya.
He said China tops the list for renewable energy and has become the largest global producer, exporter and installer of solar panels, wind turbines, batteries and electric vehicles.
"China's deployment of renewable energy has enabled Africa to access solar power at affordable cost," he added.
In 2017, the China-Africa Renewable Energy Cooperation and Innovation Alliance was established in Beijing to boost cooperation between China and Africa on clean energy.
According to a memorandum of understanding signed on Aug 30, 2017, by the alliance and the Africa Renewable Energy Initiative, the alliance will establish power supplies and transmission systems and grid in Africa through public-private partnership projects.
Overall, China led the world in the building and financing of clean energy technology in 2017, according to the United States-based Institute for Energy Economics and Financial Analysis.
The institute said that large Chinese international clean energy projects in 2017 totaled $44 billion, up from $32 billion the previous year. Additionally, Chinese manufacturers accounted for about 60 percent of global solar cell production.
Meanwhile, Ekins praised Sweden for aiming to become, by 2045, the first nation to be completely free of fossil fuels.
Through a goal set on Feb 2, 2017, Sweden also seeks net-zero emissions of greenhouse gases by 2045.
The emissions covered are mainly from transportation, machinery, small industrial and energy plants, housing and agriculture.
Ekins also lauded South Africa for its decision to transition from coal to renewable energy. In 2010, South Africa set emissions reduction targets of 34 percent by 2020 and 42 percent by 2025.
"South Africa was built on coal. The country has enormous coal reserves. Hence, the transition is painful especially for coal miners. There must be big political pressure for the country not to move to that direction, but the government is working on the transition," Ekins said.
South Africa has the sixth-largest amount of coal worldwide, with 31 billion tons of recoverable coal reserves, equivalent to 11 percent of the world's total, according to Universal Coal Plc.
Joyce Msuya, the acting executive director of the UN Environment Programme, said the tough decisions and conversations taking place in South Africa are encouraging, especially because African countries are perceived as being slow to act on environmental protection.
"This is a good example because the government has to think about the number of jobs to be affected and the financing cost, noting that most of the African countries don't have significant financial resources that are required for such a transition," Msuya said.
However, Ekins said much remains to be done.
"No country is yet doing enough, some are doing more than others, some have made progress in some areas more than the others-just like China, Sweden, South Africa and the European Union-but all countries need to do more," he said.
Ekins said the sixth Global Environment Outlook report, released last week by the UN Environment Programme, raises concerns that speak to conditions of each country and challenges them to do more.
The report starkly warned that the world is unsustainably extracting natural resources and producing unmanageable quantities of waste, thereby degrading Earth's ecosystems and endangering the ecological foundations of society.
Related Stories