Belt, Road project improves lives in Laos
By YANG HAN | China Daily | Updated: 2019-04-01 07:20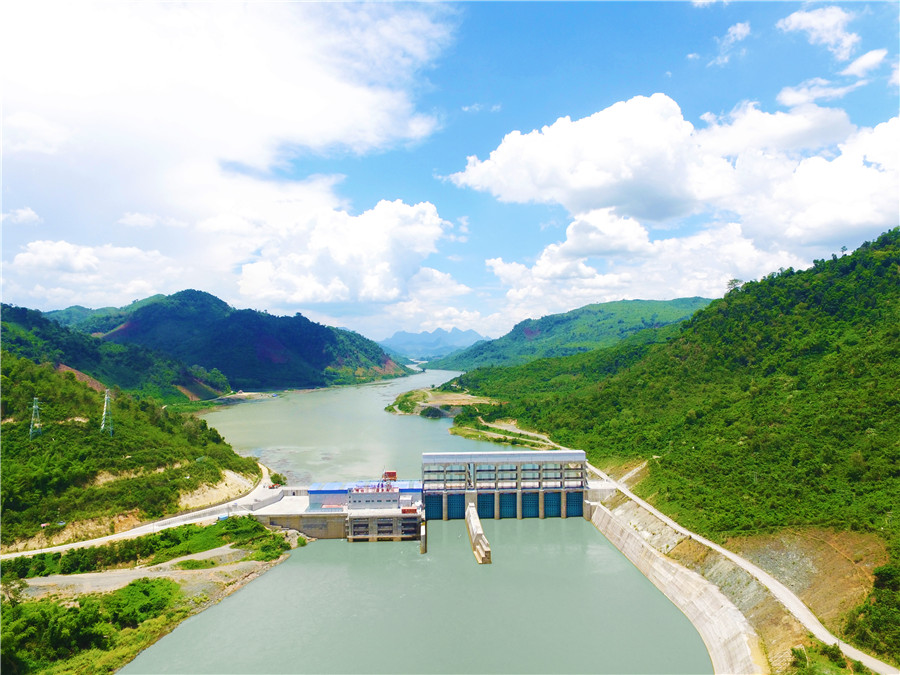 Hydropower complex brings jobs, better pay
For Luchan, a Laotian hydro-power plant worker, 2019 is turning out to be a promising year, both personally and professionally.
The first unit of the second phase of the Nam Ou Cascade Hydropower Project, which Luchan joined five years ago as a bulldozer driver, is nearing completion and is expected to begin generating power in the coming months.
At the same time, Luchan, who only has one name, said he will soon have enough savings to buy a pickup truck for his parents to start a small business.
The Nam Ou project, with an installed capacity of 1,272 megawatts, is invested in and constructed by Power Construction Corp of China, or PowerChina, at a cost of $2.73 billion.
As a key part of the China-led Belt and Road Initiative, it is the first project undertaken by a Chinese-invested company to cover an entire river.
The Nam Ou River, a major tributary of the Mekong in Laos, originates in Yunnan province in China, and flows for 475 kilometers in northern Laos through the provinces of Phongsaly and Luang Prabang.
The project, which began in 2011, has created reservoirs with seven levels. The first phase, comprising plants on levels 2, 5 and 6, has generated 4 billion kWh since it started operating on Jan 1, 2017, until March.
The second phase, comprising plants on levels 1, 3, 4 and 7, is expected to be fully completed by the end of next year. The project will provide 12 percent of Laos' electricity supply, according to PowerChina.
Luchan, 25, is one of many Laotian workers at the site who has received an official certificate from PowerChina as a special equipment operator. Like many of his fellow workers, this is the first skills certificate he has received.
"Each month, I will go back home and use my salary to support the family," said Luchan, who earns about 4.5 million Laotian kip ($525) a month. "We don't need to worry about money when we want to buy something."
The minimum monthly wage in Laos was raised to 1.1 million kip on May 1, according to Xinhua News Agency. In Luang Prabang, a UNESCO World Heritage Site, the average monthly salary is about $200 after tax, according to the research website Numbeo.com.