Tibet teaching project raises standards and aspirations
By Zhang Yangfei | China Daily | Updated: 2019-04-01 07:31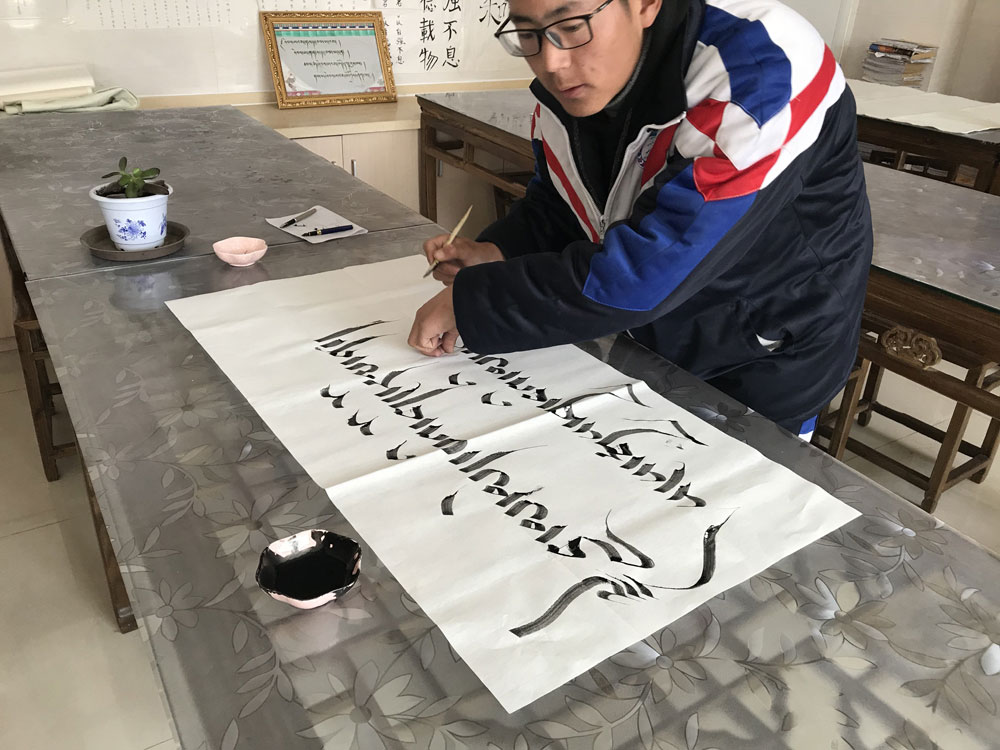 Benefits
Qian is one of 47 teachers who arrived on the southwestern plateau in 2015 from Jiangsu, whose students regularly post some of the best exam results in China. Some members of the original teaching group have left and been replaced by new arrivals.
As experts in teaching methods and education theory, they were keen to bring their experience and knowledge to Tibet, where education was once exclusive to the aristocracy. Their efforts are paying off, as both students and local teachers are benefiting from their presence.
The school, a secondary boarding establishment, was established by the Jiangsu government in 2014 with an investment of 263 million yuan ($39 million).
It is home to 2,890 students, more than 90 percent of whom are Tibetan, and the 316 teachers provide 63 classes. Excluding the 47 educators from Jiangsu, the teachers are locals of both Han and Tibetan ethnicity.
The students, from juniors to seniors, said the Jiangsu teachers are more patient and softer-tempered than those at their old schools and the classes are more interesting.
Tashi Lhamo, a 14-year-old eighth-grader, loves the English class, which is taught by a Jiangsu teacher who is humorous and friendly. Memorizing vocabulary can be a dull task, so the teacher brings snacks, desserts or small gifts as incentives.
To spice up the classes, the teacher finds ancient Chinese poems that have been translated into English and lets the students work out the original versions.
"My teachers in primary school didn't use lots of multimedia. They were all too serious, so the students rarely interacted or joked with them. But the Jiangsu teachers know how to use multimedia, and always tell us things outside of our textbooks. The class is always great fun," Tashi Lhamo said.
Chemi Drolma, an 18-year-old senior, plans to apply for a "normal" university-one that teaches a range of subjects-after taking the gaokao, the national college entrance exam, in June.
Her favorite subject is geography, because it is the most active class. The school has a special geography classroom, and the teacher often uses a projector to display maps and images of different terrains to help the children better understand the lesson.