Tibet teaching project raises standards and aspirations
By Zhang Yangfei | China Daily | Updated: 2019-04-01 07:31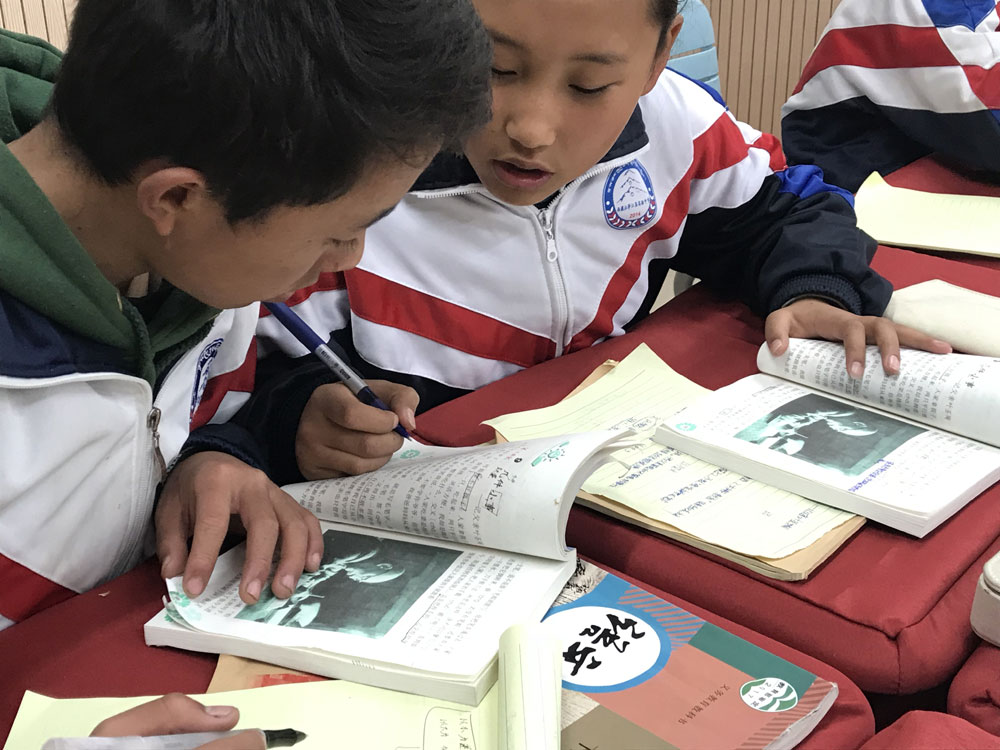 Trust
Initially, it was not easy for the Jiangsu teachers to win the students' trust. Upon arrival, they were not only faced with the high altitude and thinner atmosphere, but also naughty students with a low level of basic knowledge.
Wang Qiming, a history teacher from Huai'an city, Jiangsu, said he experienced some friction when he taught his first class in 2015.
"The students knew less than those in Jiangsu. They didn't behave well in class or listen to me, so if the situation had not been handled carefully-if I had become impatient or irritated-the tension could have been harmful," he said.
Wang decided to proceed slowly and adjust his schedule to match the students' poor skills. He quickly realized that even the seniors sometimes acted like young children and needed coaxing and incentives, which many local teachers overlooked.
"Many local teachers have problems. For example, when they teach a class, they may think that they have taught a lot at a slow pace with enough detail, and they get annoyed if students don't remember. In fact, you should give the children time to digest, sparing five minutes in each class to help them review the work," he said.
In response, the school launched a project that paired each Jiangsu teacher with at least one local educator. The outsiders acted as mentors, providing guidance and support.
Qian, the Chinese teacher, has mentored five teachers. He attended their classes once a week, offering advice afterwards. He also set assignments, such as reading magazines or two to three books each year, as well as writing a paper on teaching practice every semester.
"I think many local teachers need to constantly explore education theory and the art of teaching. They also need to read more and strengthen their research abilities, because teaching without researching is lost labor," he said.
Namgal, a Tibetan math teacher who came to the school after she graduated two years ago, said she has learned valuable lessons from her two Jiangsu mentors.
When she started teaching, her class had the third-lowest average math score in the school's seventh grade. Her first mentor, Pan Lichao, attended her classes regularly, taking notes and suggesting methods she could adopt. Pan also met with her several times to help prepare lessons.
"Pan prepared each lesson very carefully. When I made teaching slides, I didn't allow enough time for the transition between them, so Pan gently pointed out how I should express myself when I changed slides so the students would understand more naturally. I was very impressed," said Namgal, who like many Tibetans only uses one name.
Zhang Dazhong, her second mentor, taught her how to get the best results from the papers she assigned her students. Now, the average score for her class has jumped to second place in the grade.
"The Jiangsu teachers are all very nice and willing to tutor me. They all have their own teaching techniques and tips that I always want to learn," Namgal said.
In addition to providing teaching guidance, the Jiangsu teachers introduced a prestudy system. At the beginning of every semester, teachers of the same subject sit together to analyze the textbooks and compile a document that outlines the key points of each lesson.
When the students read the document, they know what they should focus on and the problems they will be expected to solve in class.
Hu Kunxu, 17, finds the booklet very helpful, particularly at the end of the semester. "The key knowledge is clearly pinpointed, and I make notes. When the end of the semester arrives, I read it again. It is especially helpful for my exam," she said.
Wang, the history teacher, said the document is designed to help students study independently. The core contents still come from the textbook, but they are listed in a more straightforward way.
"After reading it, the students gain a basic understanding of the things they need to research about the subject," he said.
"Only when they form such a basis can they better absorb the knowledge communicated during classes, instead of mechanically cramming knowledge into their heads."