Sugar Blue's back for more
By Chen Nan | China Daily | Updated: 2019-04-13 11:08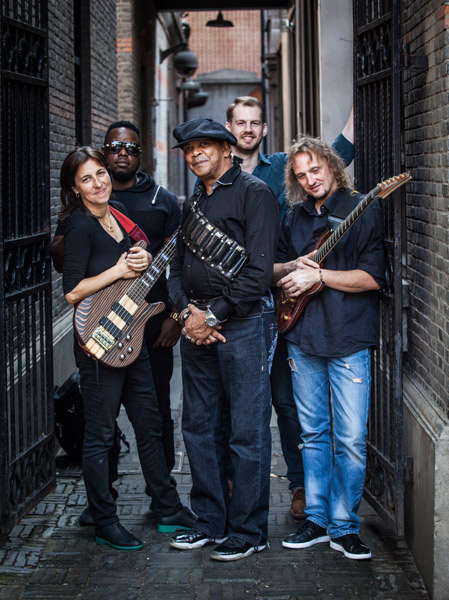 Introduced to music by his mother, who was a singer and dancer at the fabled Apollo Theater in New York, Sugar Blue spent his childhood among the musicians and show people who knew his mother, including the great Billie Holiday, and decided that he wanted to be a performer.
"I tried violin in school but I was terrible. I loved saxophone but my mom could not bear the noise I was making. So when my aunt bought me my first harmonica I played it constantly until one day it miraculously disappeared. And I was forced to buy another and this time I hid it from my mom and started practicing and practicing and practicing. I still do...," he says.
Asked about the particular moment that he decided to become a professional musician, Sugar Blue recalls that he saw Stevie Wonder performing at the Apollo Theater when he was 12.
"We are the same age, we were living around the corner from that theater in Harlem, where my mother had been a singer and dancer there. I was impressed by Stevie's performance and thought that I wanted to do it too. I had a dream come true when I actually had the opportunity to perform on stage at the famed Apollo Theater," he says.
Sugar Blue began his career as a street musician and made his first recordings in 1975 with legendary blues figures Brownie McGhee and Roosevelt Sykes.
The following year, he contributed to recordings by Victoria Spivey and Johnny Shines before pulling up stakes and moving to Paris on the advice of pioneer blues pianist Memphis Slim.
"Being a street musician in New York and Paris gave me a unique opportunity to connect with people from all walks of life. It gave me self-reliance when it was my only means of support. It strengthened me and gave me insight and understanding that I would never have had without that experience," he recalls.