Pompeo's remarks show Washington has lost the plot
China Daily | Updated: 2019-04-17 08:09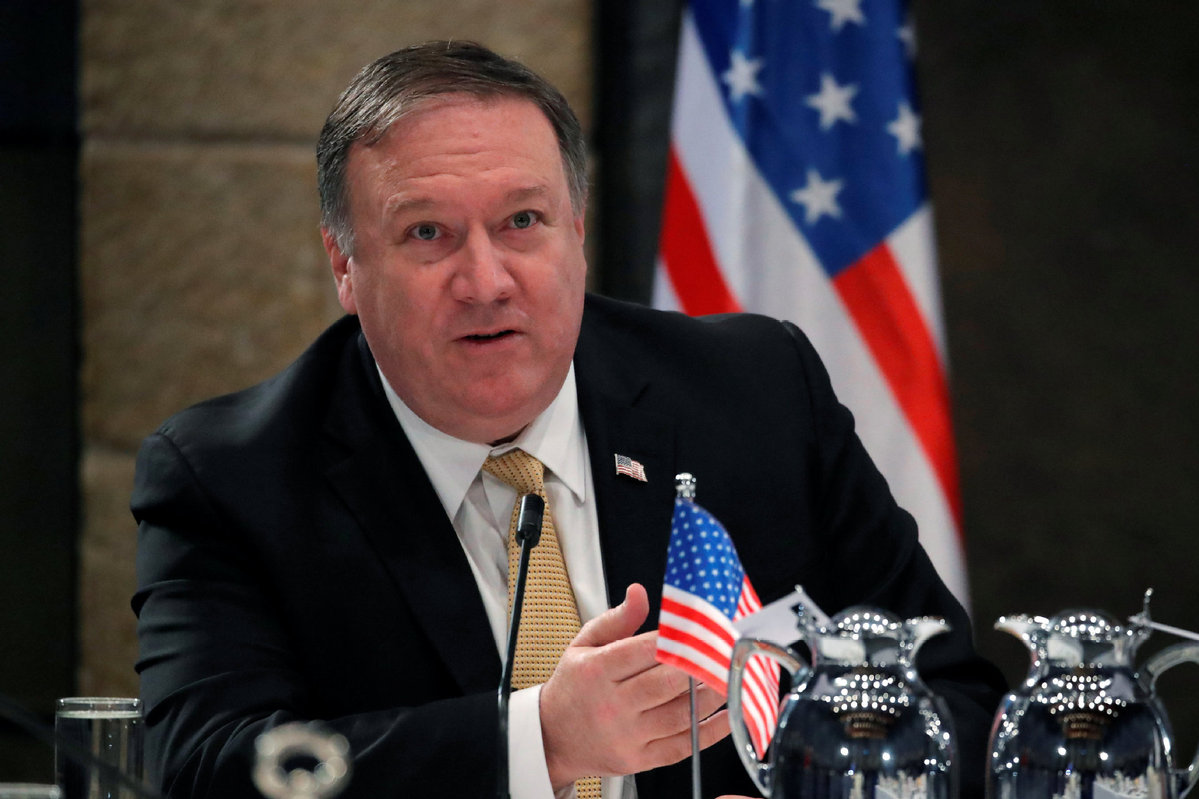 Editor's note: In his interview with local media on Saturday, Xu Bu, China's ambassador to Chile, rebuked US Secretary of State Mike Pompeo for the views he expressed on China during his visit to Santiago the day before. Excerpts:
That Chilean President Sebastian Pinera is scheduled to visit Beijing on April 24 to attend the second Belt and Road Forum for International Cooperation shows that Chile attaches great significance to developing relations with China.
Pompeo's accusations against China are groundless. He even said that China has killed hundreds of US citizens and abets terrorism. Obviously, the top US diplomat has lost his mind, and gone too far.
Chile will host the APEC and climate change conferences this year. Pompeo should have focused his attention on these, and on how the United States can contribute to the fight against climate change and strengthen the process of regional integration. Instead, he chose to attack other countries.
He accused Chinese investment of being corrosive. But cooperation with China has brought tangible benefits to Chile's economy. Last year, China invested more than $6 billion in Chile, and the bilateral trade volume hit $42.8 billion, which is markedly higher than Chile's trade volume of $24 billion with the US.
I think Pompeo underestimated the memories of Latin Americans by claiming that the US is their reliable partner. Washington has always regarded the region as its backyard, and it has waywardly carried out military interventions in these countries and imposed sanctions on them.
Chinese enterprises know that if Chile maintains continuous economic growth and long-term political stability, they can increase their investment in the country.
Both Chile and China oppose military intervention in Venezuela's internal affairs, which should be resolved through dialogue and peaceful means.
If Washington really cares about the region, it should immediately stop its sanctions against other countries and adopt measures to promote economic development of Latin America, rather than making empty promises.
The times when the US could act as the world's policeman have gone. Pompeo should cast off his hegemonic and Cold War mentalities.