Moscow Zoo head says poised to host pandas from China
Xinhua | Updated: 2019-04-28 00:44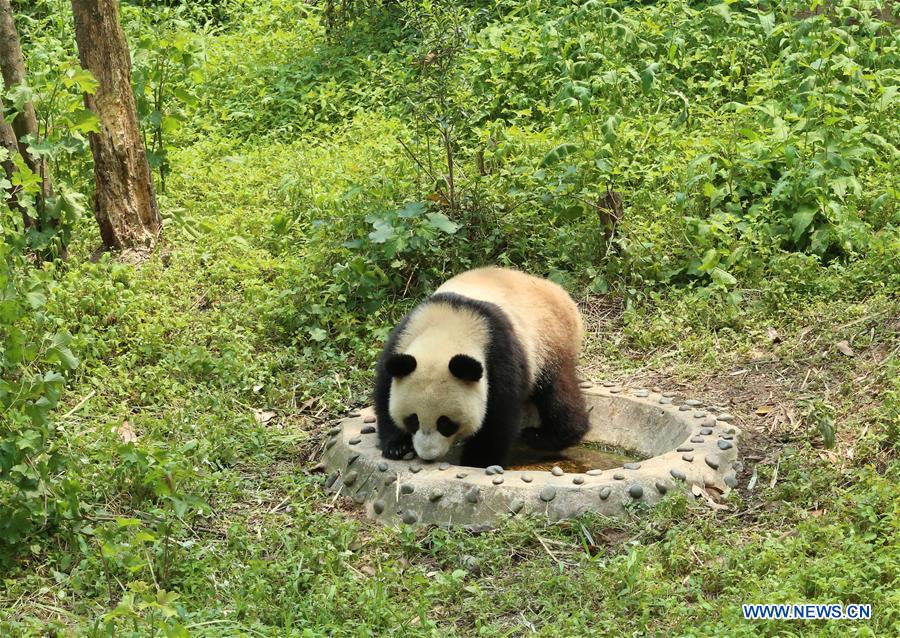 MOSCOW - The Moscow Zoo has made all preparations to host a pair of giant pandas from China for 15 years or longer in a scientific program, its General Director Svetlana Akulova has said.
"The existing enclosure has been rebuilt to meet new requirements," she told Xinhua recently as the zoo was preparing to receive Ruyi, a male panda, and Dingding, a female one, on April 29.
The complex gets divided so as to house a female and a male, with either division including an indoor and an outdoor space. Both spaces are equipped with swimming pools, drinking bowls and a variety of entertainment tools for the bears to rest and play.
"I think that they will be very active, so we have done everything possible. They will have a large number of toys made of natural materials, a large number of wooden structures, trees and everything needed for this type of animal," she said.
The zoo has created a special Chinese fauna department. It will first put the pandas in quarantine upon their arrival before opening the enclosure to the public.
According to an agreement, two employees from China will stay in the zoo for at least 120 days annually during all the 15 years, supervising and training Russian staff and monitoring how they fulfill obligations.
Akulova believes the pandas will enjoy the climate in Moscow as in summer it would not be rather hot or humid while in winter the temperature does not drop too low and they could have rolls in snow.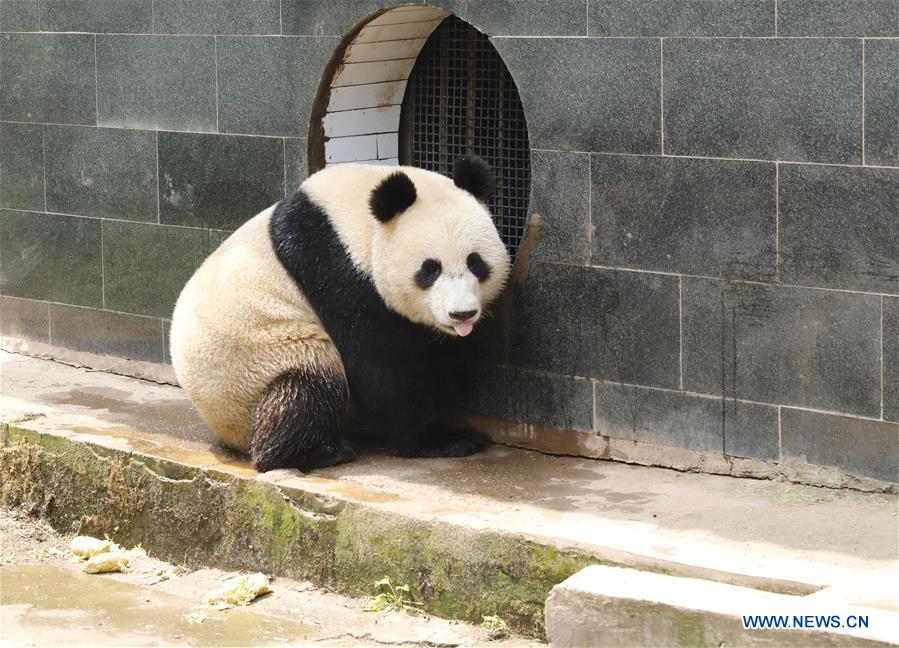 She said the zoo will provide the pandas with all the nutrition they need. "We know that pandas love carrots. But they cannot have them in large quantities, only as a treat. They love pancakes. We have specially purchased a stove to bake pancakes with various additives."
It has ordered bamboo from China's southwestern province of Sichuan where the pandas were born. As they grow up, the zoo may offer bamboo from Crimea or Sochi of Russia to see if they acquire a taste of it.
"The juiciness of bamboo depends on the climate and altitude where it grows. Therefore, all these indicators will be considered directly here as this is also part of the scientific work," Akulova said.
Akulova called the pandas "a symbol of friendship" between the two peoples as Russia and China celebrate the 70th anniversary of their diplomatic ties this year.
A large group of scientists, zoologists and keepers, according to her, will participate in the scientific program. They plan to do much work, including solving the riddle why this animal species has chosen black and white colors.
"If our Chinese colleagues consider that we have managed to implement this program adequately and it will show a positive result, I think the contract may be extended," she said.
Initially, the zoo was offered two pairs to choose from and it selected the younger one in hope that they could form a couple and produce healthy offspring.
"The whole department, which will take care of these animals, had month-long training," Akulova said.
A competition soon will be announced to collect Russian names for the pandas from all Russians, with a winner decided next month.
"When I posted photos or wrote on social networks about these animals, I received a lot of questions, and in general people of Russia demonstrated a high interest," she said.
"Not many Russians can afford a trip to China, and we give to our Russian citizens and guests of the capital an opportunity to come and see this rare, endangered animal species."