With vigorous growth momentum, more Chinese firms go public in US
Xinhua | Updated: 2019-05-05 14:02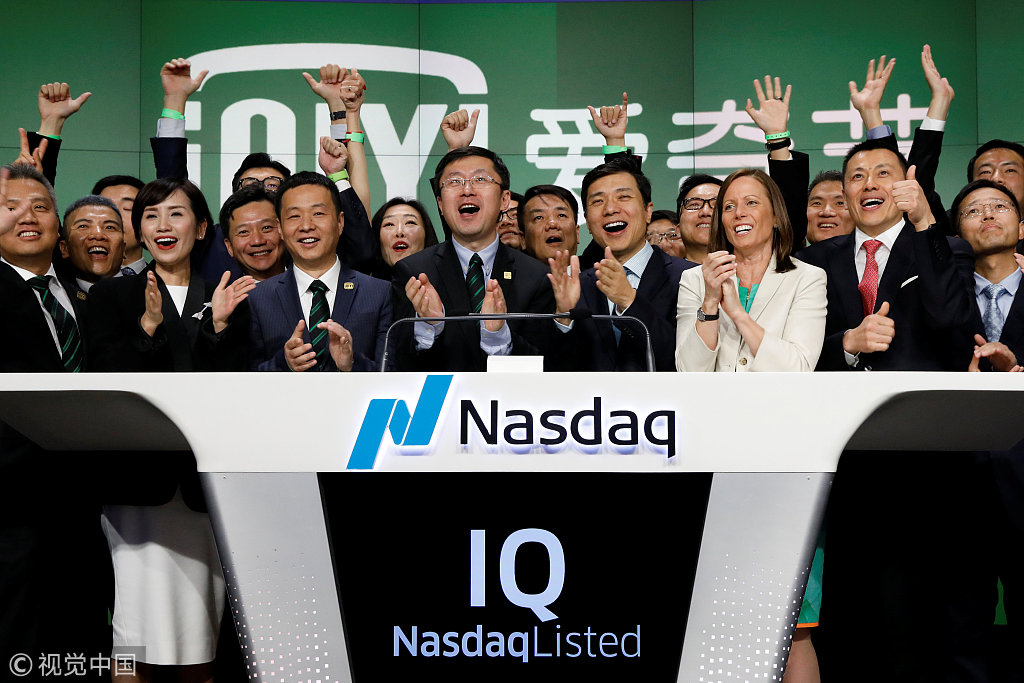 So far this year, 12 Chinese companies have listed with Nasdaq, with three ringing the bell this week, including financial consulting service firm ATIF Holdings, online platform for medial aesthetic services So-Young and social e-commerce platform Yunji.
"We're all so proud of the fact that Baidu, Ctrip, NetEase and Jing Dong are part of the 100 largest companies on Nasdaq," he said, in reference to the four companies' inclusion in the Nasdaq-100 Index.
The Index includes 100 of the largest US and international non-financial companies listed on the Nasdaq Stock Market based on market capitalization.
"So we're so proud of those four companies and we hope any more (Chinese companies) in the future are part of the Nasdaq 100 (Index)," he added.
The US equity market witnessed an initial public offering (IPO) boom with a total of 43 Chinese companies coming in 2018, a marked upswing from the 24 firms in 2017 and 10 in 2016, according to data from Wind, a financial data provider.
In 2018, seven of the largest 10 technology IPOs by proceeds were on Nasdaq, among which video streaming service iQiyi (raising $2.25 billion) and e-commerce Pinduoduo (raising $1.62 billion) topped the tally, based on statistics released by Nasdaq.
ATIF has ridden the wave to seek more capital and investors in the United States, and began trading its shares on the Nasdaq Capital Market on Friday afternoon.