The 4th China-EU International Literary Festival kicks off in Beijing
By Mei Jia | chinadaily.com.cn | Updated: 2019-05-29 09:41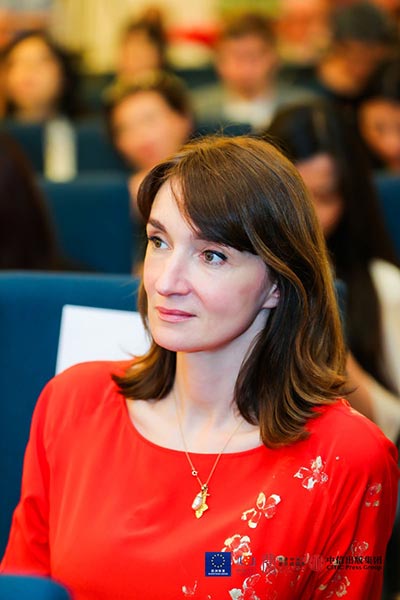 Hungarian writer and TV host, Zsolna Ugron, said her affection for Chinese literature goes back to centuries-old stories, like The Dream of the Red Chamber. She even fell for Chinese historical Television dramas during her stay in Hong Kong years ago.
She created a Chinese female character in her own novel, in which the girl rises to be a member of the Hungarian royal house.
"I hope this time I can get the chance to learn more about Chinese contemporary literature," she said.
She is joined by Croatian sculptor and illustrator, Svjetlan Junakovic, Danish writer, Leonora Christina Skov, Latvian writer, Zane Zusta, Greek writer, Kostas Haralas, Slovenian writer, Peter Svetina, and Dutch writer of non-fictional poetic stories for children, Bibi Dumon Tak.
Spanish graphic novel creator, Quanzhou Wu, is known for her book Sweet and Sour Gazpacho, the story of her parents' emigration. She is promoting the understanding of Chinese culture and of an immigrant's life in Spain.