Unusual but true: A pilates class with goats
Share - WeChat In unusual but true stories this week, we have a classroom made from 3,000 recycled bottles, Scotland's first pygmy goat pilates classes, the world's smallest McDonald's, multi-colored blanket octopuses, and colorful trails left by a plane in the sky.
A classroom made from 3,000 recycled bottles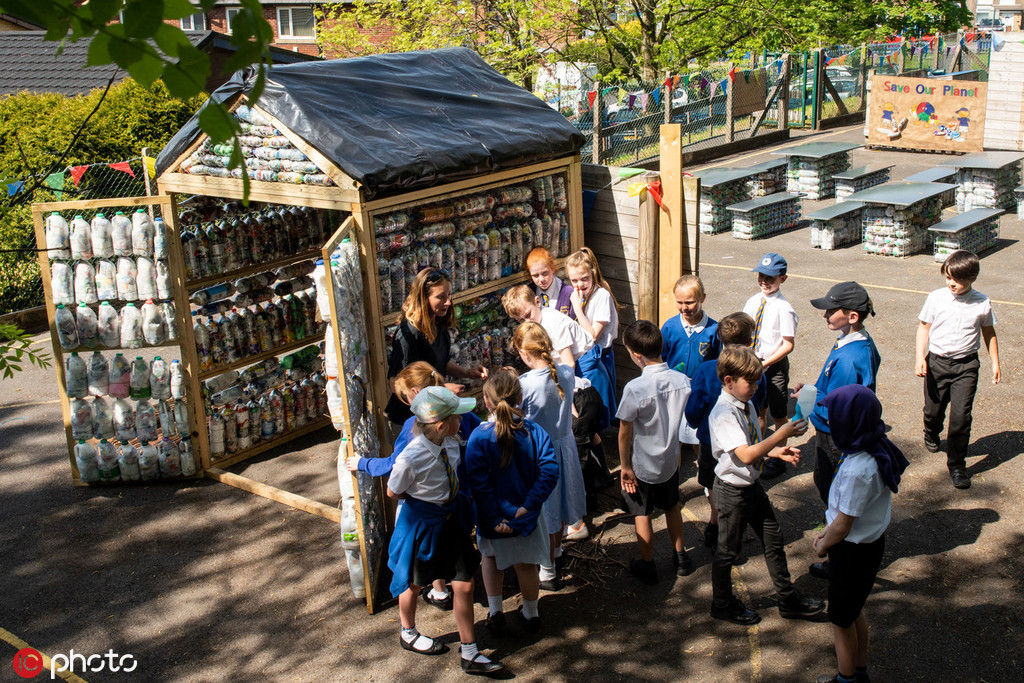 A school in Lancashire rallied its students to help build an entirely recycled classroom out of 3,000 plastic bottles.
Over the past year, pupils at St Mary's RC Primary School in Accrington worked to transform two tons of recycled plastic into "eco bricks", which were then used to build an outdoor classroom.
With the help of the local community, students collected waste such as sweet wrappers, cellophane and plastic bags, and packed it into milk cartons and two-liter bottles to form the solid bricks.
The bricks were then used to construct a reading area, chairs, tables and even a hut, allowing the kids to enjoy their lessons outside in the sun.