China: Beyond beautiful
By Pashmina Zain Soomro | chinadaily.com.cn | Updated: 2019-06-21 10:29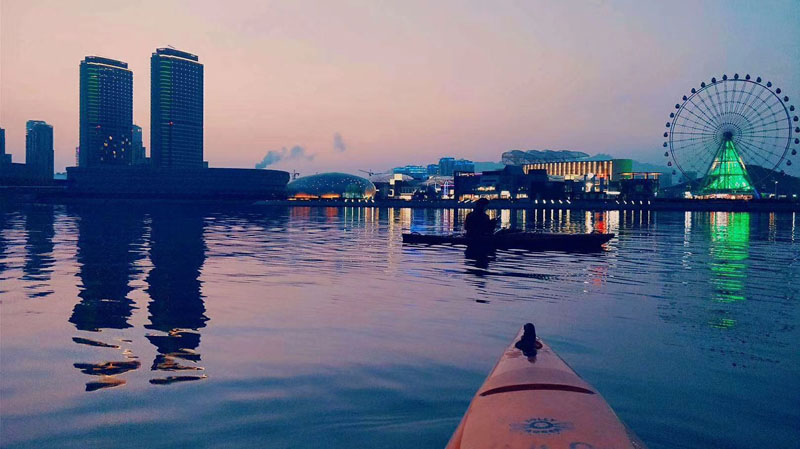 I have always believed that life is a struggle of feeling alive and not just breathing the air in and out. Traveling to other places and exploring the world is a good choice to live your life fully. Living in a new culture means entering a whole new world as well as being exposed to different languages, smells, views, sounds, colors and people. Traveling and living in a new culture is an exciting and thrilling experience. I have explored many places in China as a student at Shandong University, particularly in the beautiful city of Qingdao. I have been given the opportunity by my university to explore new places while getting to know Chinese people and Chinese culture.
A few days ago we were taken to the historic Jimo ancient city by the university. Over time it has undergone great changes. It is the true classic source of Qingdao. Jimo ancient city was awarded the 2014 National Habitat Classic Planning Gold Award by the Architectural Society of China and in 2018 won the Lighting Engineering Design Award in more than 400 projects nationwide. It also hosts celebrations for Chinese New Year and the Lantern Festival.
I experienced the ceremony of Confucius in the temple of Jimo ancient city. Confucianism was founded on an ancient religious foundation to establish social values, institutions and transcendental ideals of traditional Chinese society. It was my first time to experience this ceremony with Chinese people and other foreigners wearing traditional costumes, and I enjoyed every bit of it. During the same visit, I also tried calligraphy with experienced calligraphy teachers and was given a beautiful gift of a painting by one of the teachers there.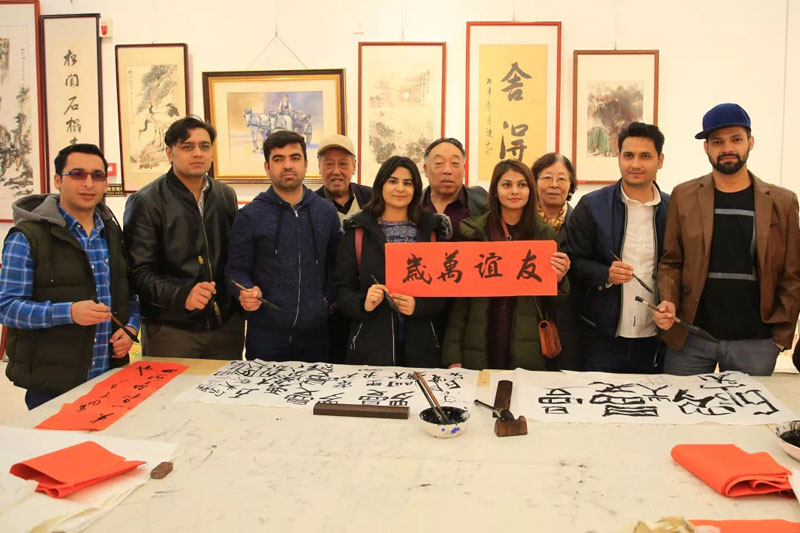 A nation's culture resides in the heart and soul of its people. It's good to exchange, share and experience cultures. I have been fascinated with Chinese people and their culture during my stay. China is a beautiful country and it has many pleasant places to fascinate tourists, including seas, mountains, underwater worlds, bridges, gorgeously gilded palaces, fantastically adorned temples and rustic huts. I have many Chinese friends, and with them I have explored many places and experienced cultural festivities. It has always been very interesting to know their different, attractive and colorful cultural events and what makes them special. I found Chinese people are so helpful, humble and kind. I am always impressed by the way they manage things magnificently. No doubt they are beautiful inside and out. If you ask them for help, they will most of the time, even leaving their work and going to help you out. I have learned so many good things from Chinese people and their culture that I am going to follow in my home country as well. I always admire their hard work and positive attitude. Adopting the right attitude can turn something into a positive experience, because your positive action combined with positive thinking results in success. That's why I think China and Chinese people are successful.
Your life is your story, and the adventure ahead of you is the journey to fulfill your own purpose and potential. Being here in China, I have realized how wonderful and worthy my journey has been all along. I have gained much more than I thought. I have learned to live on my own and admire whatever I have. I believe that I have grown much more independent than before.
Life is not always so glamorous and fabulous. It's about encouraging people to go back to natural beauty, because on earth there is no heaven, but there are pieces of it. China has the natural beauty which is true satisfaction. China is very safe and from tourist point of view it is the best country to explore. I am simply in love with China. I will always admire it and will recommend others to travel here. It has been my golden time to explore China, its people and culture, and I have been enjoying every moment to its fullest. Someone once told me that time is a predator that stalks us all in our lives. But I rather believe that time is a companion who goes with us on the journey and reminds us to cherish every moment, because it will never come again.
Pashmina Zain Soomro is a Master student at Shandong University Qingdao Campus China.