Unusual but true: Skydivers pull off a sensational stunt
Innovative storm shelter bed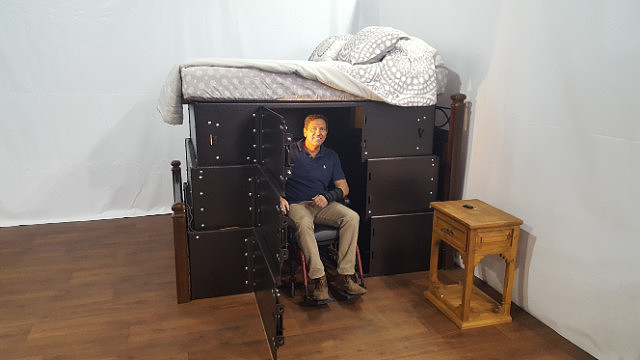 A company has developed an amazing range of beds designed for hiding inside when a natural disaster strikes.
The Vortex Vault Storm Shelter Bed is an impact- and crush-resistant solid-steel bed frame that can be telescoped up within a little over a minute when a tornado is approaching. Users proceed to enter the resulting rectangular shelter through three vertically-aligned doors in its side, then lock themselves in to ride out the storm.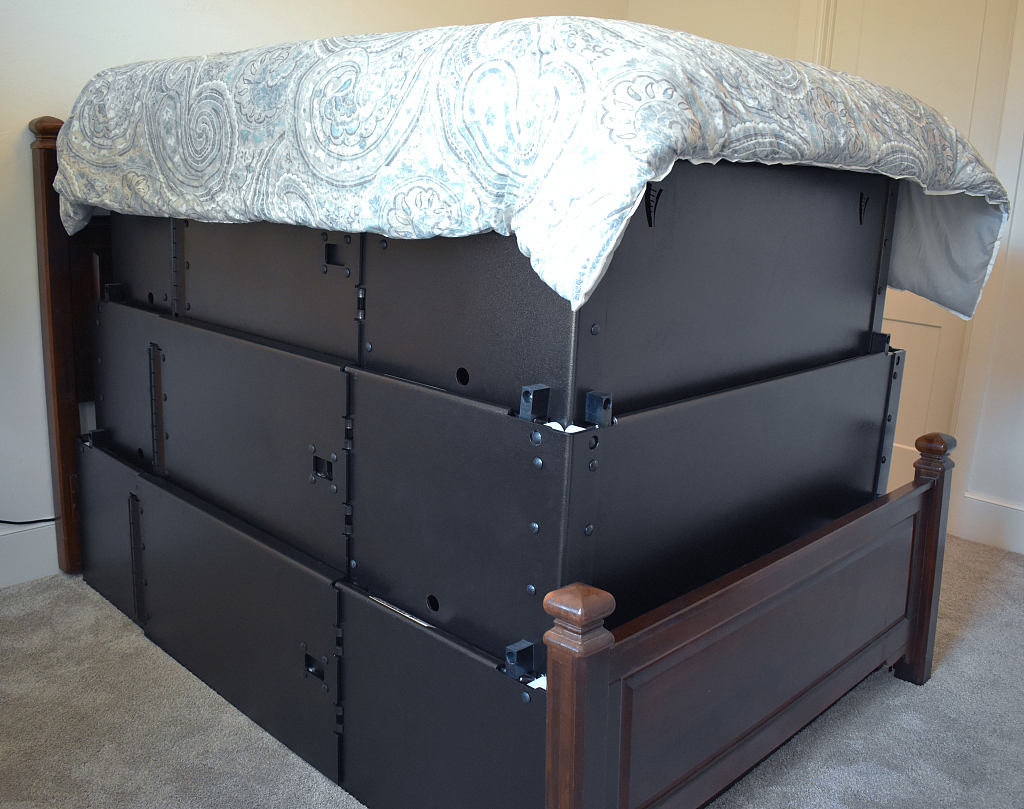 The bed frame is lifted (and subsequently lowered) via a four-motor scissor-lift mechanism that's powered by an adjacent 110-volt AC wall outlet.
In the event of a power outage, an integrated backup battery takes over. And should users not have time to raise the shelter before the storm hits, they can still crawl into the Vortex Vault in its lowered state by opening all three doors.