Experts: Stabilization of land, home prices is very likely prospect
By Wang Ying in Shanghai | China Daily | Updated: 2019-07-16 07:51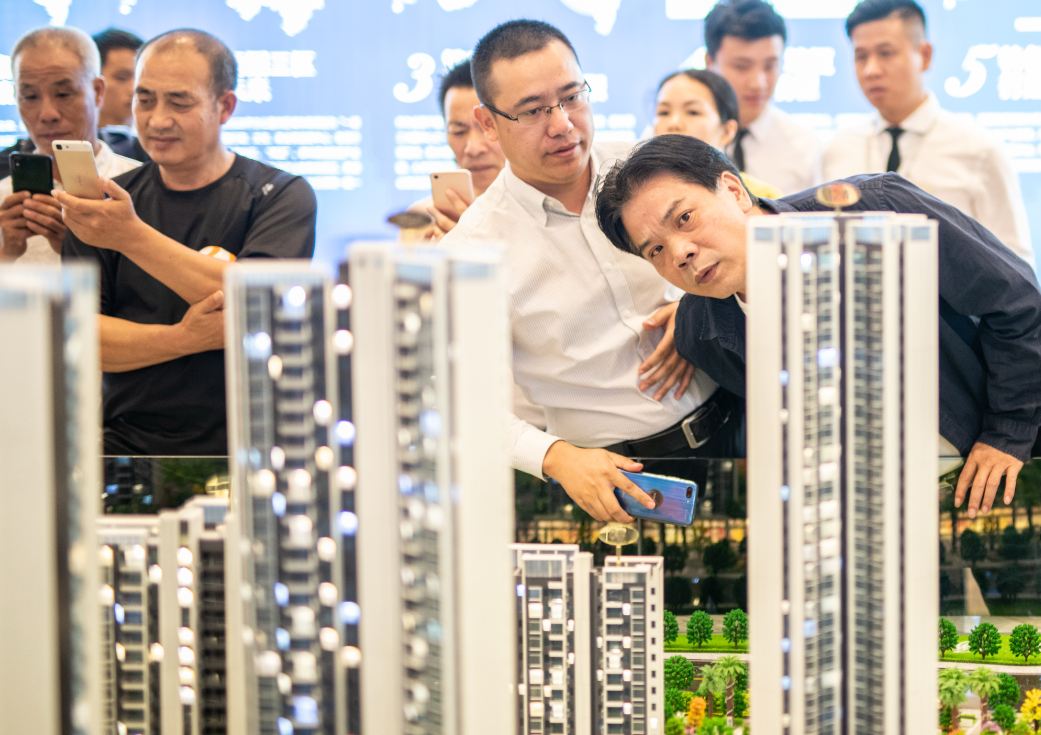 Fewer cities reported price hikes in new and pre-owned homes in June from the previous month, suggesting that the target of stabilizing land and home prices is achievable, said experts.
A total of five cities saw their new home prices decline in June, up from two in May, and the trend is more apparent in the secondary market as 20 out of China's 70 major cities tracked by the National Bureau of Statistics (NBS) reported price declines in pre-owned homes from the previous month in June.
Liu Jianwei, a senior statistician at the NBS, gave the credit to firm stance of the central government in combating speculation in housing market, and local governments' strict measures in stabilizing land prices, home prices and market expectations.
The June data showed an across-the-board decline in home price growth in both month-on-month and year-on-year terms, said Zhang Dawei, chief analyst at Centaline Property Agency Ltd.
A total of 63 cities' new home prices grew in June, four less than 67 in May, and 45 of the 70 cities saw their pre-owned residential property price grow, down from 55 in May.
"The drop in growth reflects the growing expectation of more tightening measures to come. As many as 251 real estate restriction policies were announced in the first half of this year, 31 percent more than the same period last year," said Zhang.
"The 70 cities' new home price index grew 0.7 percent on average from May, staying flat compared to a month ago, which shows a weakening growth momentum. It is predictable that more cities will report a home price drop in coming months," said Yan Yuejin, director of Shanghai-based E-house China Research and Development Institution.
"The more representative data collected in the used home market showed the 70 cities' home price grew at an average growth rate of 0.28 percent month-on-month in June, which is a clear cooling down from 0.43 percent in May and 0.53 percent in April," said Zhang.
New home prices in four first-tier cities edged up 0.2 percent from the previous month on average, among which, Shenzhen took the lead by rising 0.5 percent, followed by Shanghai and Guangzhou at 0.3 percent, while Beijing was the only first-tier city to see mild drop of 0.1 percent from May for new home prices, according to the NBS.
In the pre-owned home market of the four cities, their average prices stayed the same from May. Beijing and Guangzhou stayed unchanged, and Shanghai and Shenzhen edged down 0.1 percent, according to NBS figures.
Compared to last year, the four top tier cities saw 4.4 percent and 0.2 percent growth in their new and existing home prices.
"Although Xi'an in Shaanxi province led the growth of new home trading among all 70 cities in the past seven months year-on-year, we can find the city has recently launched a series of harsh measures related to home purchases, which will lead to a downward adjustment in its home price growth," said Yan.
The real estate data published on Monday, including home prices, real estate investment, and sales, showed the sector is stabilizing and continuing to grow amid ongoing urbanization, rigid demand from first time buyers and those looking for better living conditions, said Mao Shengyong, spokesman of the National Bureau of Statistics.
There was 6.16 trillion yuan ($896 billion) invested into real estate sector from January to June, up 10.9 percent year-on-year, among which 73.3 percent, or 4.52 trillion yuan, went to residential properties, a growth of 15.8 percent year-on-year, according to NBS data published on Monday.
"We still see ample room for the central government to increase monetary and fiscal support to shore up the market. If the economy has a clearer direction in the second half, it will help stabilize market confidence and home sales volume in the second half of the year," said Stephenie Zhou, head of project sales for JLL Shanghai.
Abiding by the principle that housing is for living in, not for speculation, as well as having policies tailored to meet cities' varied requirements, the stabilization of land prices and housing prices is achievable, said Mao.