Light meals turn heavyweights in catering sector
By Zhu Wenqian | China Daily | Updated: 2019-07-29 08:12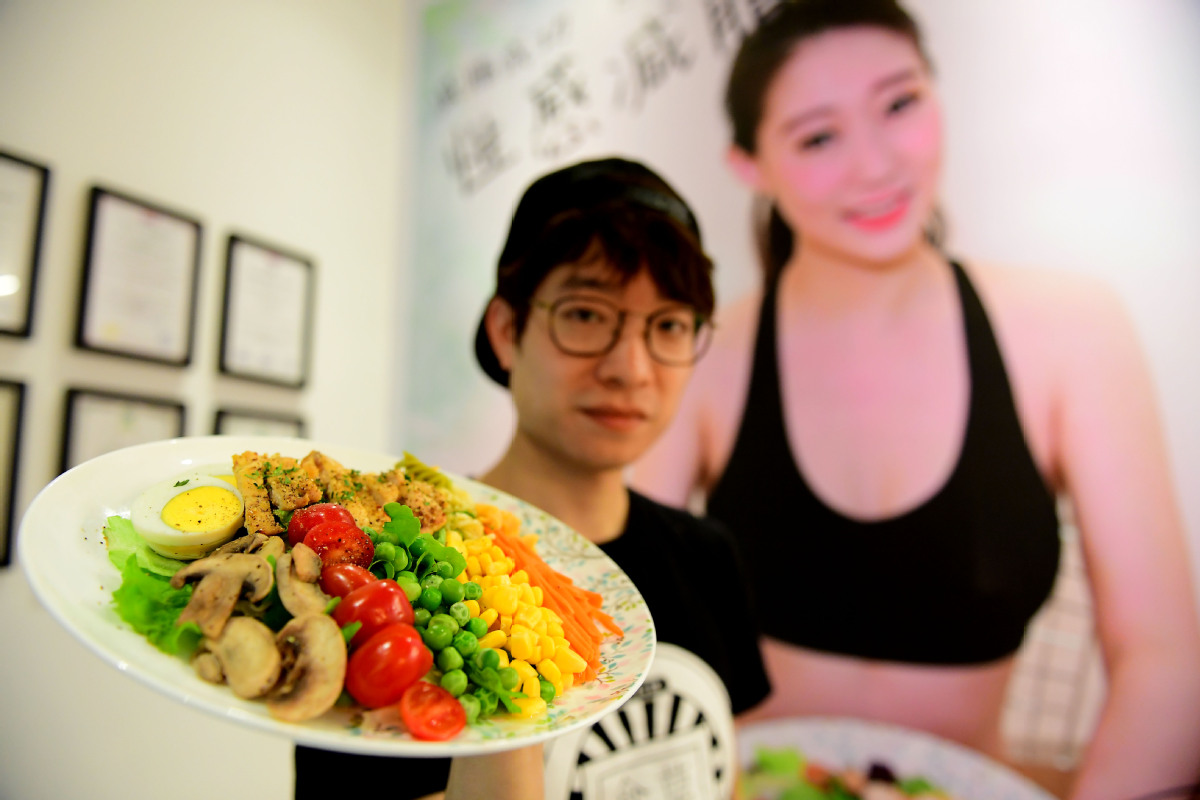 Led by females, Chinese diners are increasingly preferring healthier, low-fat light meals at restaurants and on online delivery platforms, a catering industry report has found.
Young and busy urbanites in China like eating low-fat salads and sandwiches in a casual environment that cozy light-meal restaurants provide, according to a report from Meituan Dianping, a Chinese online platform that offers restaurant ratings, discount coupons and delivery services linking consumers and retailers.
This preference extends to orders placed online, particularly by those who have regular workouts as part of weight-loss programs.
Last year, online orders for light meals rose 75 percent year-on-year (actual figures are not available).Light-meal restaurants surged to more than 3,500 from 600 in 2017.Female diners accounted for 70 percent of light-meal buyers.
The report said that Chinese people's preference for oily, salty and spicy food has significantly dropped. Their tendency to eat sweet and fresh food that is also healthy and of high quality has increased. Providing fresh materials and healthy nutrients has gradually become a new theme of the suppliers of the catering sector.
Tian Shen, 27, a bank employee and a fitness lover in Beijing, said when she eats together with a friend, she likes to choose light-meal dining places like Nordic-style coffee and sandwich restaurant Wagas, and Western-style healthy food restaurant chain Moka Bros. The latter offers low-calorie, low-fat food, which rules out weight gain on consumption.
"Sometimes, I order only salads that contain tomatoes, lettuce and avocados. Occasionally, I may order other food like sandwiches and pastas. I'd feel sated and comfortable with just the salad. I like low-calorie sauces like vinaigrette and honey-mustard dressings with salad," Tian said.
Founded in 1999, Wagas is a cafe that offers wide light-meal selections like sandwich, pasta, salad, juice and coffee. Now, it has more than 75 stores in 10 major cities nationwide.
Similar to Wagas in concept, Woods Cafe opened its fifth branch in Beijing last month. The restaurant tries to make its healthier offerings tastier and appealing by tweaking its recipes (crispier bread for sandwiches; tangier sauces).
Established in 2002, Element Fresh is a 30-outlet restaurant chain that provides fresh and healthy low-fat food. It said it will continue to open new restaurants to cater to growing appetite for healthier food in Chinese cities.
Most of such restaurants are known to prepare their low-fat, low-sugar and high-fiber foods by boiling or steaming, and then using cold dressings with sauce. Such foods are usually associated with bodybuilding, special diets, and clean eating.
The Meituan Dianping report said that just one popular dish can drive the rapid growth in the number of customers and lead to the success of a restaurant. Besides, simpler menus would be easier for restaurants to standardize the taste of various dishes, and dominate the market.
Between big restaurants and niche or exclusive restaurants, 63.3 percent of Chinese consumers would choose the latter. And nearly 95 percent of the respondents of a survey, on which the report is based, said they would go to a restaurant just because of one kind of special delicious dish.
China's overall consumer food service sector netted $700 billion in sales revenue last year, the highest worldwide, followed by the United States, Japan and India, according to data from market research provider Euromonitor International.
By 2023, the value of consumer food service sector in China is foreseen to hit $812 billion, up 12 percent over the expected value this year and still top other countries, indicating considerable growth potential, Euromonitor found.