Bringing the classics back to life
By Wang Ru | China Daily | Updated: 2019-08-12 07:39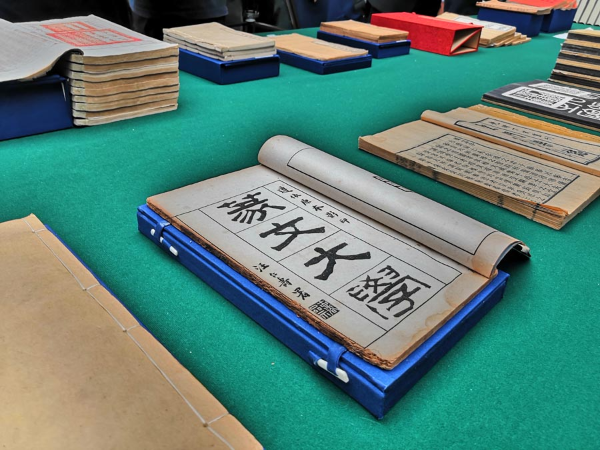 Among the ancient books on display, the Kong family documents are a highlight from the Confucius Museum's collection. As the hometown of Confucius and his offspring, many documents, such as family trees and local chronicles, were passed down through the family and are now stored at the museum.
"As an eminent family, the Kong family attached great importance to protecting the literature pertaining to their family. We have one set of Kong family trees that was revised during the Ming Dynasty (1368-1644), and another that was revised in the early 20th century," says Kong Xianglin, a former vice-dean at the Chinese Confucius Research Institute, who is a 75th-generation descendant of Confucius.
Other events related to book sharing will be held at salons, lecture halls and exhibition spaces in many Chinese cities over the course of the month.
In order to bring back ancient books to life, Lian proposes that experts and specialists comb through the ancient works and promote those that will resonate most with modern-day audiences.
"Since there are so many ancient books, most ordinary people won't have time to read them all. It's better that we guide them through the process and choose a few key works for them to read, explaining the ancient classics in the language of modern times."
Contact the writer at wangru1@chinadaily.com.cn