Disused electric car batteries to be repurposed for storage
By Li Fusheng | China Daily | Updated: 2019-08-12 11:08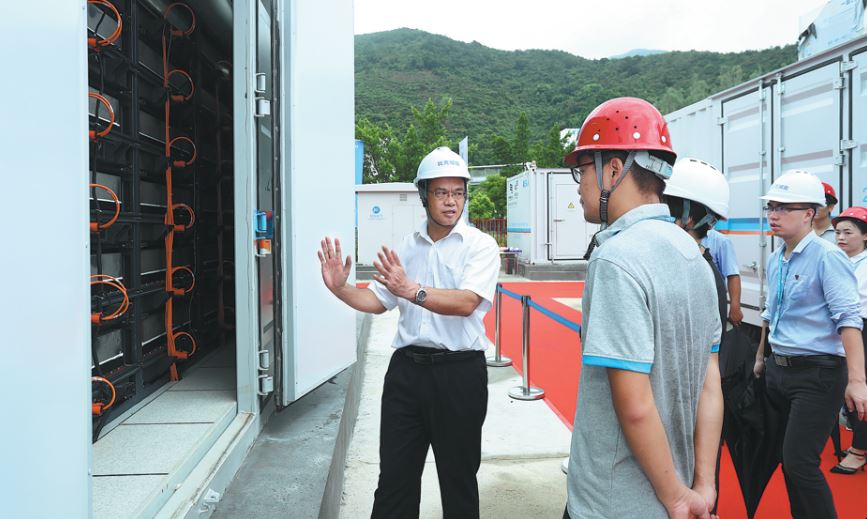 Manufacturers look at new ways of processing, utilizing old power units
Electric car companies and battery makers are exploring new ways to recycle used batteries as China braces for a wave of them being taken out of service.
China is the world's largest market for new energy vehicles, with around 3.5 million electric cars and plug-in hybrids on its roads.
Batteries on electric vehicles usually have a life span of around six years. Those put out of service are expected to reach 240,000 metric tons by 2020, according to a report from China Merchants Securities.
In the past, batteries were usually broken down, with some parts recycled. Now some companies are planning to make the most of them, which though not powerful enough for vehicles any longer are good enough to serve as power storage systems.
Daimler AG's subsidiary Mercedes-Benz Energy and Beijing Electric Vehicle intend to establish energy storage systems in China with disused batteries from the Chinese electric carmaker, with the first one in Beijing, according to a statement on Thursday.
Both companies started research and development on utilizing disused batteries in 2016. BJEV is the largest electric carmaker in China, with more than 400,000 vehicles on Chinese roads.
Mercedes-Benz Energy's large-scale storage applications include load peak compensation to uninterrupted power supply.
Gordon Gassmann, CEO of Mercedes-Benz Energy, said there are wide-ranging opportunities for stationary energy storage systems worldwide because of the increasing distance between power plants and sites of energy consumption.
"So second-life battery storage units are a very sensible supplement, as with the further utilization of disused car batteries we are also making sustainable use of valuable raw materials," said Gassmann.
Together with its partners, Daimler has already put three mass storage devices with a total energy of 40 MWh from car battery systems into the German grid.
Mercedes-Benz Energy said its engineers will demonstrate in the coming months such units will also be able to support the Chinese power grid.