Glory of lost city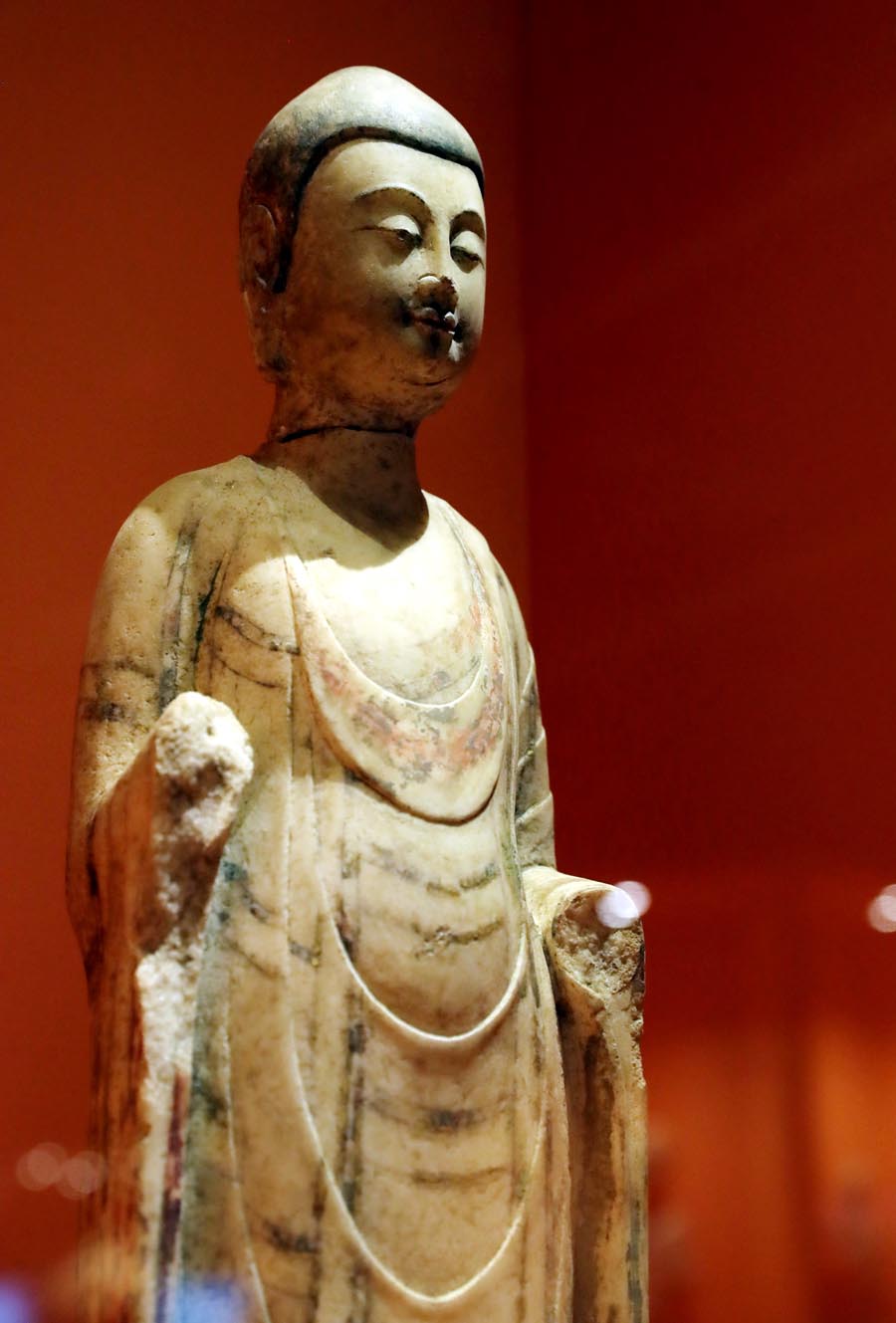 Yecheng's splendor was then forgotten, but in 2012 archaeologists working at its relics site found a pit where Buddhist statues were buried. In 16 days, archaeologists excavated nearly 3,000 pieces, both intact and broken, making the pit a discovery with the most buried Buddhist figures in China since 1949.
Today, people can have a glimpse of Yecheng's heyday, when it was a political and cultural center in northern China, by visiting Peaceful Coexistence, an exhibition at the National Museum of China that runs through Oct 6. It has more than 120 Buddhist statues, mostly dated between the fifth and sixth centuries, according to Tong Chunyan, a curator from the National Museum of China.
Tong says these works underwent restoration after being unearthed, and are now displayed for public viewing mostly for the first time.
The history of Yecheng can be traced to the Spring and Autumn Period (770-476 BC). It became the capital of the Kingdom of Wei ruled by Cao Cao, a warlord, in the early third century. And it served as the imperial city of several dynasties during the chaotic Sixteen States period (AD 304-439) and then the Northern Dynasty period, during which northern China saw the rise and fall of many short-lived sovereign kingdoms.