Glory of lost city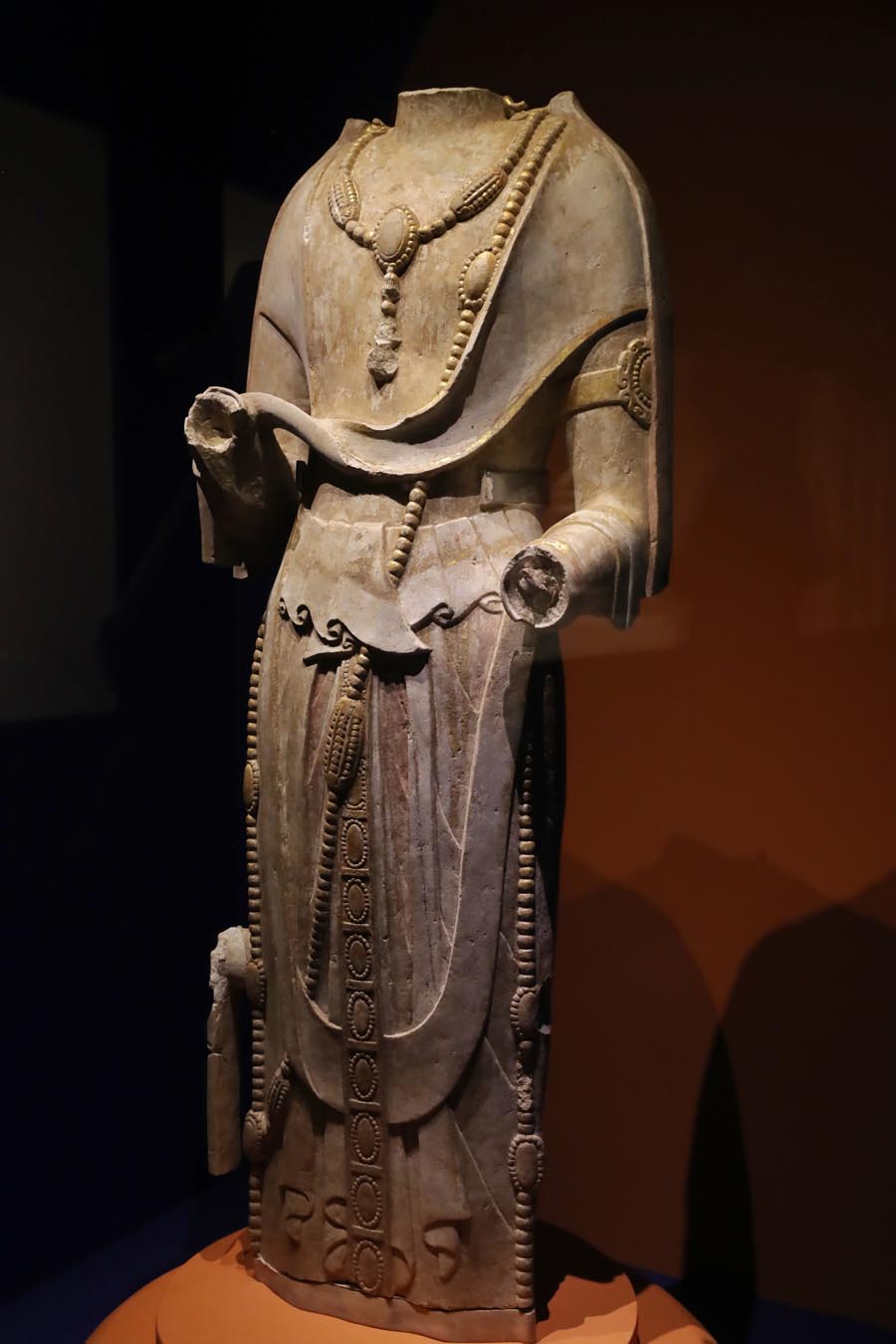 The political and military importance of Yecheng over a course of nearly four centuries also prompted its cultural landscape.
As Buddhism, generally believed to have been introduced to China from India some 2,000 years ago during the Han Dynasty (206 BC-AD 220), spread into the Chinese hinterland, Yecheng developed into a hub for Buddhists. It also attracted skillful craftsmen whose sculpting techniques contributed to a boom in Buddhist statues.
But after Yuwen Yong, an emperor of Northern Zhou, defeated Northern Qi to occupy its territory in AD 577, he soon initiated a suppression of Buddhism, because he believed temples had become too rich and powerful.
Emperor Wu, as he was known, ordered Buddhist images to be destroyed, the clergy to become either farmers or soldiers and told his officials to take over the temples' lands and distribute them among people for farming, according to He Liqun from the Institute of Archaeology who oversees the excavation and conservation of Yecheng's relics.
More than 30 years ago, an archaeological team was formed to continue excavations at the relics site of Yecheng, says Zhu Yanshi, deputy director of the Institute of Archaeology, under the Chinese Academy of Social Sciences, yet not a single Buddhist statue had been found until early 2012.