Glory of lost city
Share - WeChat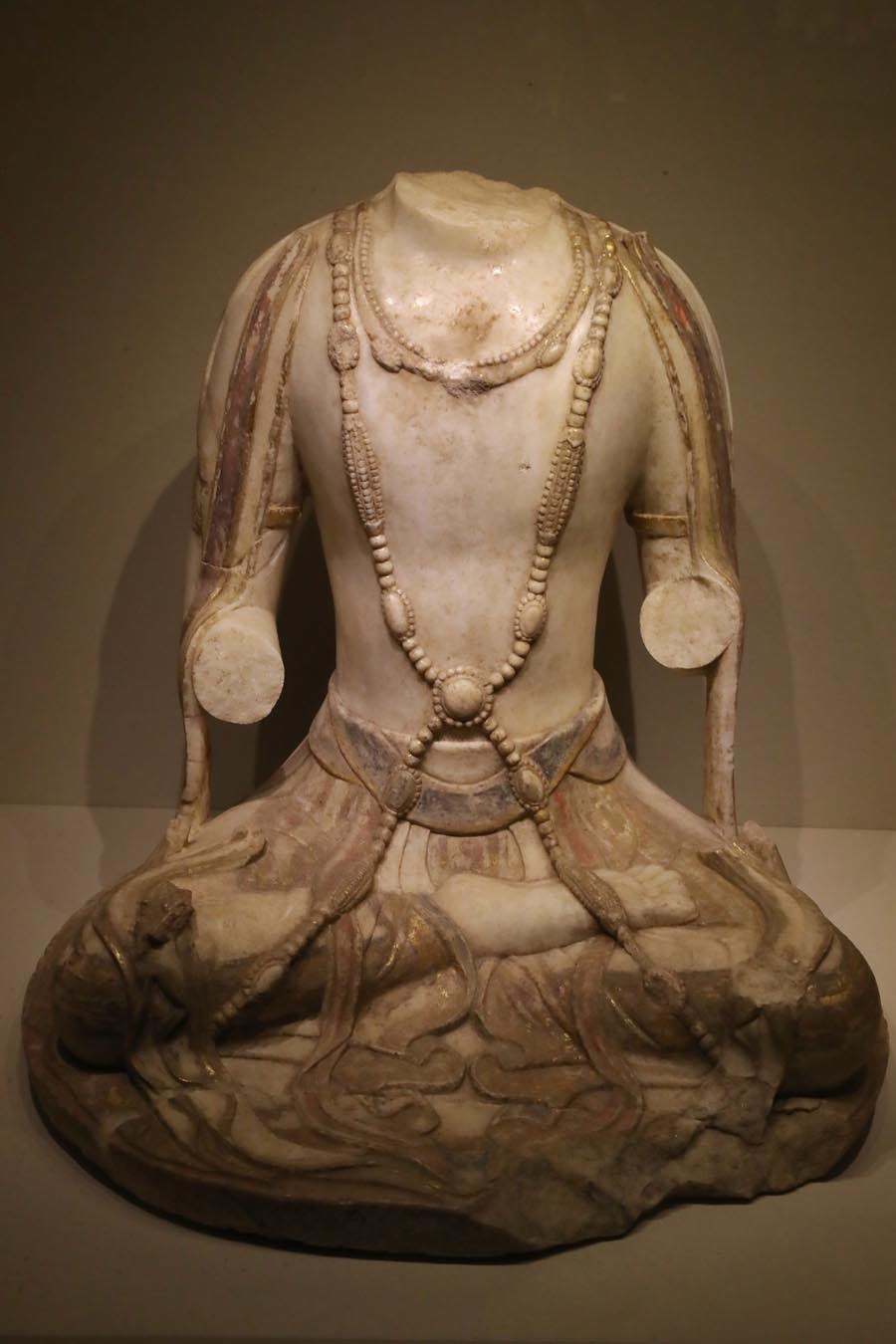 Zhu says the belated and yet productive discovery of the burial pit is "unbelievable", and that the initial cleaning and conservation of the figures found have been completed. It took researchers five years to stabilize the remaining fragile layer of gold that covers the statues' surfaces before they began to match broken parts.
"The process of putting the broken pieces together was like solving a puzzle. The researchers studied the components and remembered their shapes and the patterns drawn for months," Zhu says.
The statues, with sculpted back screens, are in two or three dimensions, making it more difficult to restore them than artifacts with flat surfaces such as ceramics, Zhu adds.
He Liqun from the Institute of Archaeology says the displayed figures demonstrate distinctive artistic features from India as well as Chinese cultural elements as Buddhism became part of the local life in Yecheng.
He says visitors to the national museum show can see two styles of Yecheng's Buddhist art.
"One is the layering patterns of the kasaya (Buddhist robes) vestments on the statues that look like ripples and appear delicate. They resemble the way clothes adhere tightly to a person's body when the person rises from the water. The style shows a direct Indian sculpting influence.
"Another style presents local Buddhists and craftsmen's creativity-when sculpting the back screen the Buddha sits against, they made it into a round shape of two intertwined banyan trees, and they crafted it into multiple hollowed-out layers to showcase refined patterns and sophisticated sculpting techniques."