Cultural tour boosts national spirit, shared roots
By Yang Zekun | China Daily | Updated: 2019-09-05 09:45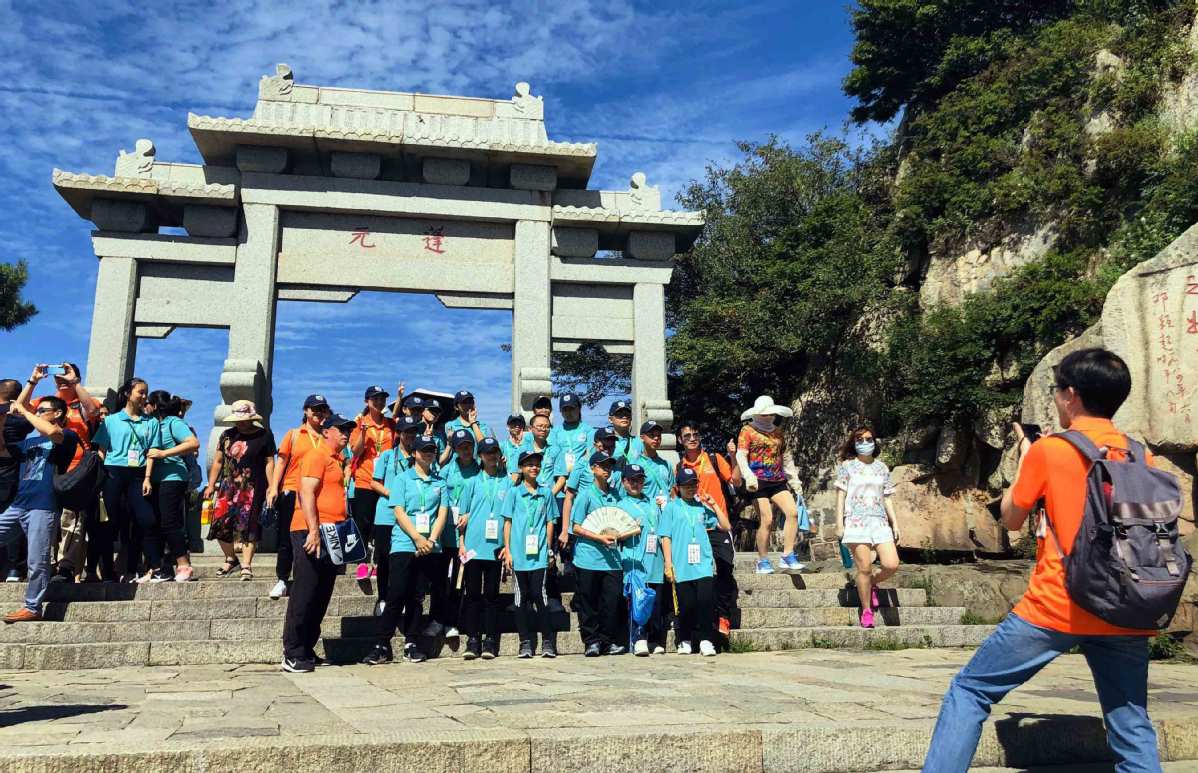 Sense of history
Like most of his peers, Ma Weiye was impressed by the magnificence of the cultural heritage sites they visited.
The 17-year-old member of the Hong Kong Adventure Corps moved to the city from Guangdong province in 2015.
"The feeling of visiting these places rather than viewing them in photos is totally different. I would never have imagined how great they are or understood the culture behind the heritage if I hadn't visited them," the third-grade junior high school student said.
"My parents have high expectations for my trip. They hope I will learn more about traditional culture. They asked me to take lots of photos to share with them and tell them what Beijing and Shandong are like."
He said he preferred the historical and cultural sites on the mainland to those in Hong Kong because he experienced a strong sense of history.
The Forbidden City, the Great Wall and Beijing's alleys and courtyards are all well-known in Hong Kong, he said, adding that while his home is a multicultural city, awareness of Confucian thought is low.
"I want to visit other provinces and learn more about them. I am very interested in history and culture, which enable us to feel the ancients and encourage us to visit their monuments," he said.
Lau Tsz-kee, a member of the Hong Kong Auxiliary Medical Service Cadet Corps, was delighted by the stately buildings, delicate paintings and the things she learned about Confucius during the trip.
On a previous trip to Beijing the 15-year-old learned about e-commerce, but she enjoyed the cultural tour much more because she discovered a connection with history.
"Many places in Beijing have historical value, such as Qianmen Street and Wangfujing; they are well-preserved and in harmony with modern elements," she said.
"I learned about the Confucian ideas of benevolence and forgiveness from books, but visiting the birthplace of those ideas in Shandong was very exciting. I began to understand why his ideas have influenced us for several thousand years."
Wong Yuki, a delegation leader from the Scout Association of Hong Kong, said the trip offered the young people a platform to enjoy traditional culture and experience the nation's roots at their purest.
She pointed out that many young people in Hong Kong don't like to leave home, so they need to be offered opportunities to visit mainland cities.
"We are Chinese. We should be aware how other people in the country live and communicate," she said.