Seas of potential
By Yang Feiyue | China Daily | Updated: 2019-09-10 08:33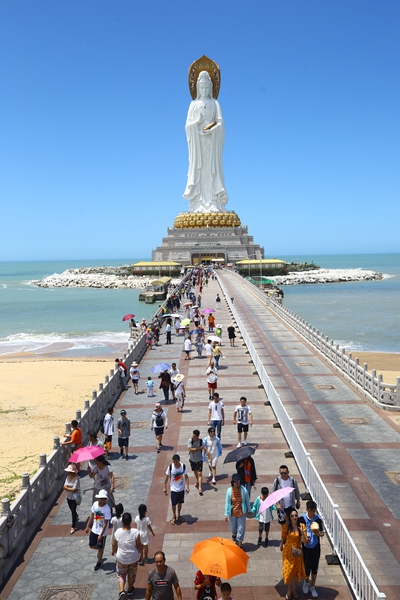 About a quarter of tourists traveling between China and countries involved in the Belt and Road Initiative opt for island experiences, official figures show.
Zhejiang's islands received 100 million visits in 2018, and tourism income surpassed 150 billion yuan.
The province has 260,000 square kilometers of sea area and a 6,700-km coastline.
The provincial government has proposed building 10 island parks, and developing tea, silk and porcelain experiences among its island destinations.
Cruising, yachting, fishing and homestays will be developed. And infrastructure, including transportation and communications, will be improved, Cheng says.
Zhoushan has opened 24-hour convenience stores to meet travelers' needs.
Seafood, barbecue stalls and bars enhance nightlife. Over 30 nightclubs have extended their closing times to between 3 and 5 am.
The city's Putuo Poly Theater has staged more than 660 shows between 2013 and 2018, racking up 270,000 visits.
Zhoushan's government will host music festivals, sand-sculpture shows, stunt-kite events and fishing carnivals in September.
"There have been huge changes in Zhoushan, especially its island tourism," says Pacific Asia Travel Association China director Wu Bo, who first visited the city in 2015.
China's island tourism started relatively late, but the country's economic development has created encouraging conditions for its future development, Wu says.