Hand behind the Mao portrait
By Lin Qi | China Daily | Updated: 2019-09-10 09:03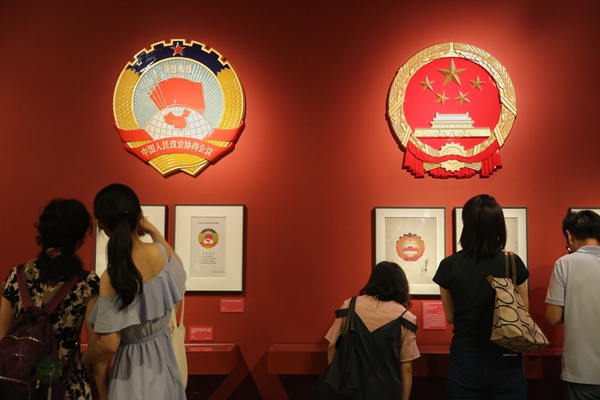 An exhibition celebrates 100-year-old artist Zhou Lingzhao's contribution to New China, Lin Qi reports.
Zhou Lingzhao, who turned 100 earlier this year, is an artist whose contribution is legendry. His portrait of China's late chairman Mao Zedong hung on the outer wall of the Tian'anmen rostrum in Beijing during the founding ceremony of the People's Republic of China on Oct 1,1949.
Some other prominent artists have been commissioned to create the artwork since then.
Zhou also served on the team that designed the national emblem. He worked as the art director of several parades held in the Tian'anmen Square area on such occasions as National Day and May Day. His paintings of historic events and mural designs adorn the interiors of many Beijing landmarks, including the National Museum of China.
Zhou was the chief designer of banknotes for the second, third and fourth series of the renminbi, the Chinese currency. And he designed postal stamps for the Year of the Dog in 1982 and again in 2018.
"He always kept a low profile," Huang Yongyu, Zhou's former colleague at the Central Academy of Fine Arts in Beijing, says.