Everything to their names
By Chen Nan | China Daily | Updated: 2019-09-30 07:45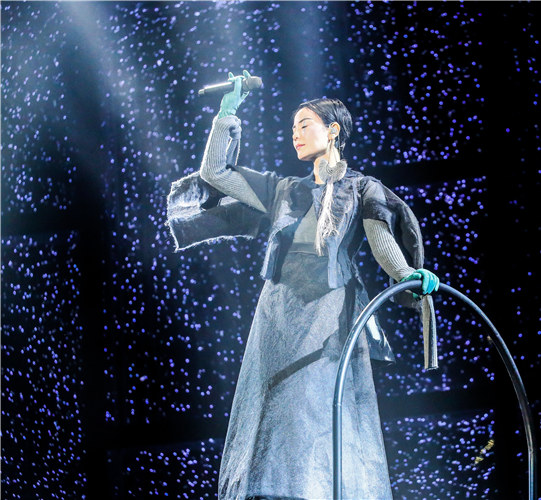 From ballads to hip-hop, the nation pounds to new beats.
Cui Jian, a then 25-year-old trumpet player with the Beijing Symphony Orchestra, took part in a concert at the Workers' Stadium in Beijing on May 9, 1986. At the packed venue, Cui performed his original song, Nothing to My Name. When it ended, a rock star had been born.
The song opened a chapter in China's rock music story at a time when few Chinese knew what rock 'n' roll was. It also marked the start of a journey, which would later make Cui China's "godfather of rock 'n' roll". In 1995, he went on his first tour of the United States with a total of six shows in Boston, San Francisco and New York.
For audiences on the Chinese mainland, especially young fans, the song has become a collective memory. Following the fashion style of their rock idol-long hair, jeans and boots-they cheered wildly and danced in the aisles when Cui performed it. They also interpreted Nothing to My Name in their own ways, declaring their individuality.
As Cui said, thanks to that era, when young people needed that kind of energy and the message delivered by this number, "the song became a hit and I became famous".
The members of his band were classically trained like Cui. One of them, Liu Yuan, learned the suona, a Chinese wind instrument, with his father as a child and later worked with the Beijing Singing and Dancing Troupe. He became interested in jazz in the 1980s and taught himself to play saxophone. As owner of the East Shore Live Jazz Cafe in Beijing, Liu has trained many young Chinese jazz musicians.