TV drama A Little Reunion resonates across the generations
By XU FAN | China Daily | Updated: 2019-10-09 07:22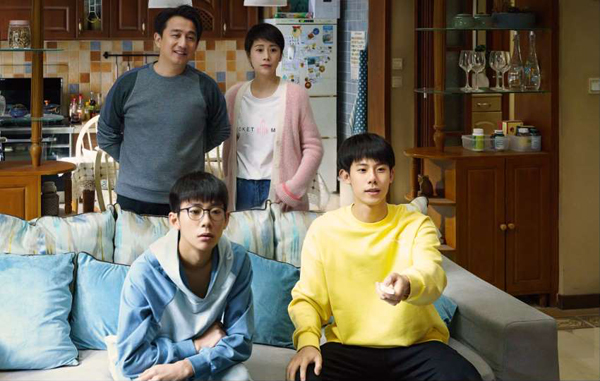 A Little Reunion is a loose sequel to the 2015 hit series, A Love for Separation, which was a panoramic look at the boom in Chinese junior middle school students traveling abroad to study. Like that previous hit series, A Little Reunion has once again focused the camera on some of the issues of most concern in China's education sector.
Aside from Tao, the TV show, which was directed by Wang Jun, also casts Huang Lei, Hai Qing, Sha Yi, Wang Yanhui and Yong Mei.
Set in Beijing, the tale chronicles the final year of preparation for the gaokao across three families – an open-minded couple with a naughty son and a highly-disciplined nephew (who comes to live with the family following the death of his mother), a divorced couple who reunite for the sake of their depressed daughter, and a government official and his wife whose rebellious son dreams of being a racing driver.
Trivial family matters and various dramas pertaining to the test preparations are also influenced by other social issues, including an unfair layoff, a midlife crisis and, in one case, having a second child.