Celebrities prove to be a class act
By Xing Wen | China Daily | Updated: 2019-10-09 07:38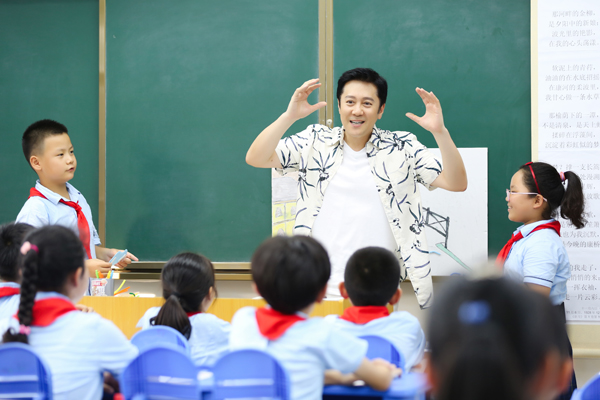 For example, Malaysian-Chinese singer, Victor Wong-Pin Kuan, played the guitar and taught students how to chant Chinese poems on a ferry near Xiamen's Gulangyu Island.
Meanwhile, writer Zhang Yueran took her pupils from a school in Heiquan town, Zhangye, Northwest China's Gansu province, to a site of the ruins of ancient walls and asked them to feel its sense of desolation in a bid to help them better understand how to use descriptions of visual images to demonstrate emotions.
All of these experimental endeavors made by the star guests have explored the possibility of blurring the boundaries between academic learning and creative play.
The show has won credit and critical acclaim from the audience, with the show's first season scoring 8.7 points out of 10 on the review site, Douban.
Its second season has already been filmed and will be aired on Zhejiang TV later this month.
In the show, Chinese Olympic champion Sun Yang teaches Chinese at a primary school near Qiandao Lake in Chun'an county, East China's Zhejiang province. As well as acting as a Chinese teacher, he also coaches them in a swimming class.
"The place means a lot to me, as it was in Qiandao Lake where I took my first gold medal at a national swimming contest in 2006," says Sun.