Unusual but true: Cambridgeshire farmer wins competition with wheat art sculpture
chinadaily.com.cn | Updated: 2019-11-08 15:22
Giant dragon approaches Calais, France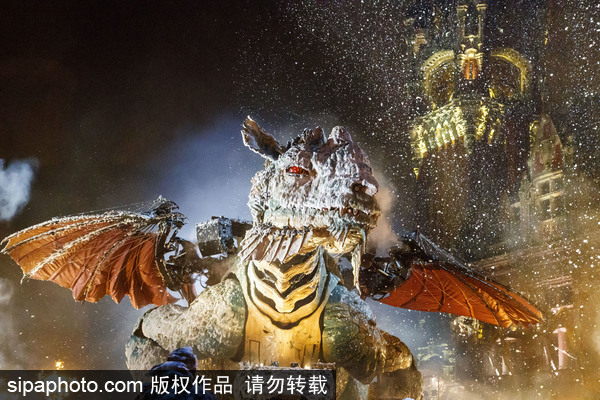 The Dragon of Calais (Cheval Dragon Long Ma) arrived at the beach in Calais, France on last Friday for an initial three-day performance. Actors from the French street-theater company La Machine escorted a 10-meter-tall dragon marionette in a performance across the city of Calais.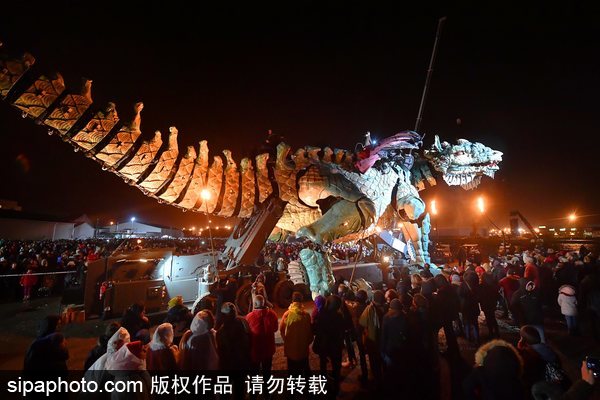 "Le Dragon de Calais", a massive fire-breathing dragon built of steel and carved wood, starred in the tale of a fantasy creature that emerges from the sea and encounters the people of Calais.
After the performances, the dragon will remain in the city, becoming a new tourist attraction.