5G a key and power source of multipolar globalisation
By David Bartosch | chinadaily.com.cn | Updated: 2019-12-11 12:09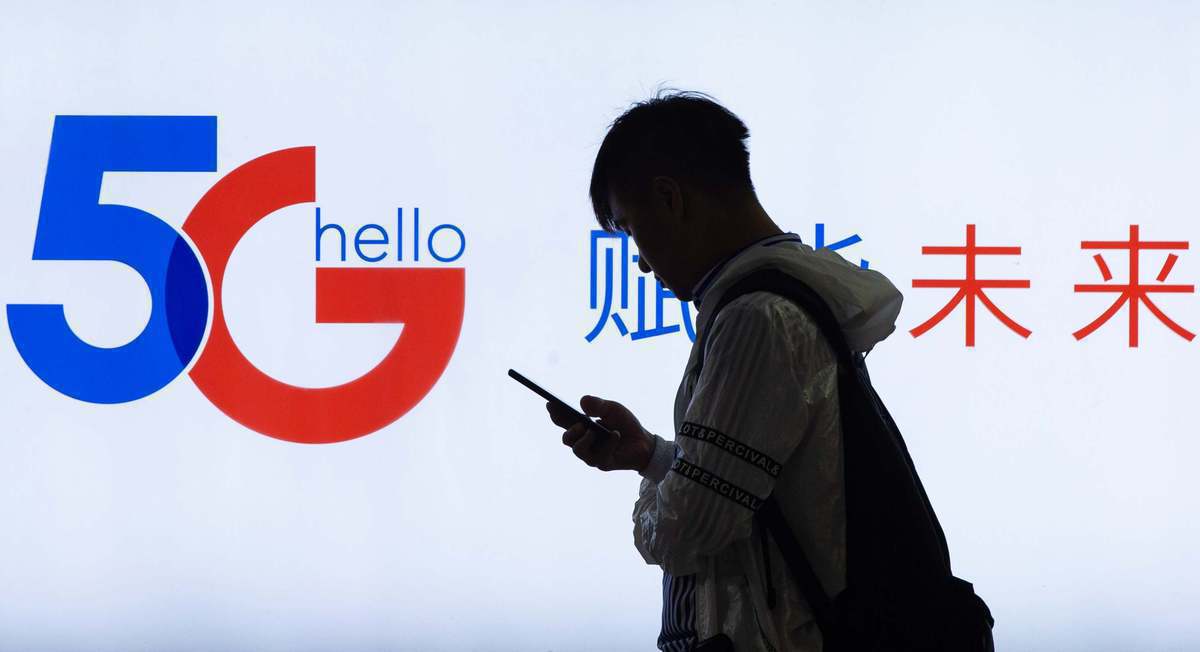 Recently, the World 5G Convention was held in Beijing. The top-notch event can be imagined as the moment where the champagne bottle hit the hull of a big ship during its launch ceremony - with the new 5G technology as its tremendous new engine to unleash unprecedented power and creativity. 5G is supposed to propel a new form of globalisation, based on win-win and multipolarity. Although currently being tested by a geopolitical storm, the new ship is steadfastly and steadily heading toward an ocean of new and unprecedented possibilities. A very promising evolutionary leap in the development of mankind lies ahead.
On 5G, many commentators focus on economy and technology. Others ask: How should we deal with 5G in our structures and systems? How should 5G be introduced to bring our industries, businesses and economies up to an absolutely new level? And the 5G topic is appearing intensively as a major chess piece in an attempt of international politisation. But nothing can be held truly separate anymore.Every attempt to divide, creates new connections at the same time: Difference of interests will be elevated into complementarity of interests. Disjunctions will be transformed into junctions. The future is based on ubiquitous network communication. The logical core of the future is that only mutual sharing will enable us to gain in sustainable ways. Without sustainablity we will gain nothing in the end.
5G has to be looked at from a complete 360° array of cultural, geopolitical, economic, technological, educational and many other angles. Surely, 5G will enable us to buy and sell more and faster. But how do we avoid overconsumption of our material and mental resources in a tsunami of parcels and delivery drones? In the longer run, the only substantial justification for 5G technology must be that it can help to increase, not flatten, human culture.
The new technological possibilities are far too advanced to be slided off into dangerous directions by immature or greedy hands. All civilizations will have to uplift individual and social human capabilities. We have to develop a culture of constantly evolving in our interaction with the new network environment that we constanly arouse and activate. How can we create an internet of things which will boost human self-cultivation, learning and a planetary eco-civilization, and which will truly enhance each one of us, projecting the ubiquitousness of our species into new horizons of consciousness and wisdom? How can 5G be developed and used to raise in all humanity a new multiperspectivist consciousness of mutual acceptance, as a planetary unity in multiversity? How to consciously boost the level of human creativity and potentials, also by uplifting more people from poverty by the help of 5G technology? And how to combine with other features like artificial intelligence in this regard?
The daybreak of 5G-technology resembles the moment when humans learned to ignite a fire, or the invention of the steam engine as the power source of the First Industrial Revolution. We're witnessing the start of a revolutionary progress which transcends the advancement of technology or commerce. It is of absolute historical significance. Planetary civilization, all the systems of societies, cultures, politics etc. - all will undergo enormous changes.
To make our dreams come true, we have to ignite a proper and continuous process of moral action as the basis of the shared future 5G horizon. Multipolar concordance of humanity will become possible by applying the 5G-technology with fairness. Today, it is 5G which decides our common destiny. If we share 5G without bias, it will strengthen environmental and climate protection enormously, it will help us during a more and more complex integration process of nature, newest technologies and a still growing world population.
Profits will surely add up. But the true value lies in the cooperative global development of a 5G economy: Being inspired by a new multiperspectivist win-win rationale, it can provide all humanity with long-term sustainable stability. While this is the new pole star around which future development has to revolve, the second aspect can be taken as our lighthouse. Both will enable us to navigate properly and to leave behind behind both the Scylla of malicious competition and the Charybdis of unfounded suspicions and wrong accusations. 5G will enable us to live longer and to bring medical care and human physicality to a whole new level. Production processes which will free human potential and a new world market will make everything accessible; high-quality basic education and even highest forms of education will be brought to poor and distant places. 5G technology will dramatically improve education throughout China and possibly everywhere. 5G is humanity's great opportunity for making things better.
With 5G, not only musicians from all over the world are now able to play from different places around the world in real time as one orchestra. Humanity as a whole can grow into a interlinked and harmonious family. 5G is a major key and a source of power for attaining this primordial goal.
The author is a professor at Beijing Foreign Studies University.
The opinions expressed here are those of the writer and do not represent the views of China Daily and China Daily website.