Ministry warns 15 apps of store removal over violations
By Sun Chi | chinadaily.com.cn | Updated: 2020-01-09 11:24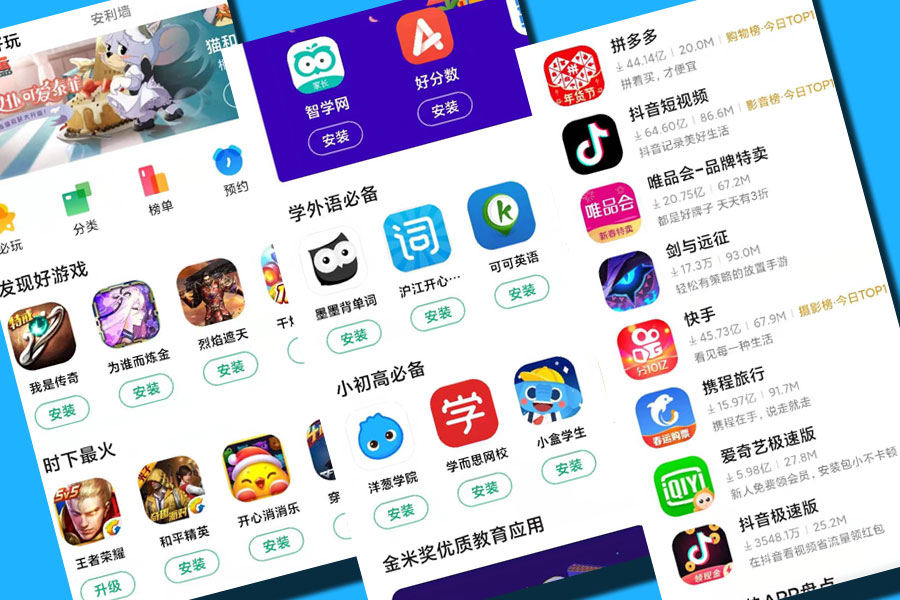 A total of 15 apps were warned by the Ministry of Industry and Information Technology (MIIT) on Wednesday for infringing on users' rights and not yet amending their mistakes, according to the Beijing News.
Apps including Luckin Coffee, Lagou, Yidian Zixun and Tianya Forum were on the Wednesday notification via the MIIT's WeChat public account, and represented the second batch of its kind.
According to the notification, the apps have problems such as collecting personal information without permission, excessively asking for users' permission for offering personal information, banning use if a user did not give permission for collecting personal information, and obstructing logoffs.
The MIIT will move to punishment procedures if the mistakes are not corrected by Jan 17.
The MIIT said in the Wednesday notification that it had removed from app stores three apps -- Renren Video, Chunyu pedometer and Wesing -- which had not corrected violations by Jan 3, the deadline for the first batch.
The first batch contained 41 apps including QQ, Sina Sports and Xiaomi Finance, which were required to correct their mistakes before Dec 31.