Nation soars ahead with space missions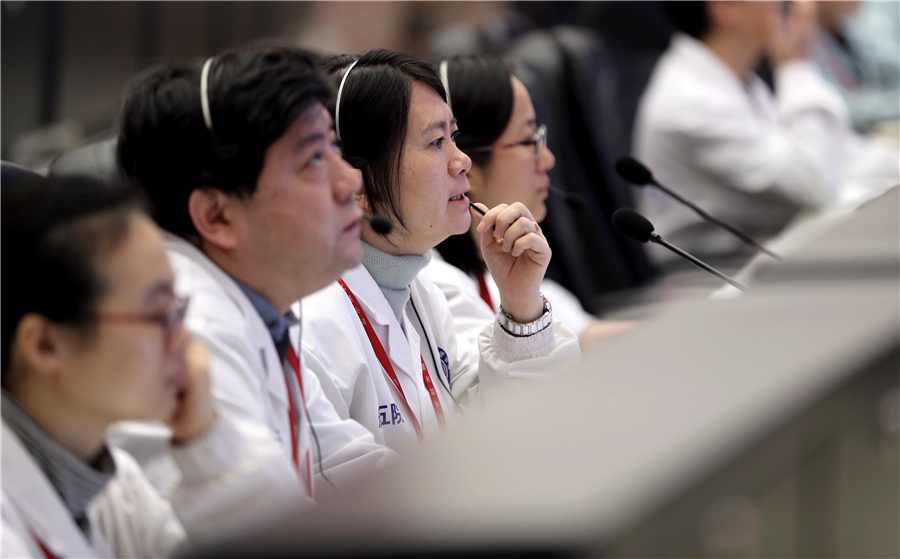 Before the seaborne mission, more than 310 launches had been conducted at the country's four ground centers.
Compared with conventional launches on land, a sea-based one means there is a lower risk for densely populated areas along the rocket's trajectory. The marine method also allows launches to be made near the equator, increasing a rocket's carrying capacity, lowering launch costs and extending the life span of some satellites.
At the end of last year, the third launch mission of the nation's biggest and most powerful carrier rocket, the Long March 5, was conducted in Hainan province, sending the largest satellite ever built by China into space.
Witnessed by tens of thousands of spectators at the Wenchang Space Launch Center, the 57-meter-tall rocket, the tallest and most technologically sophisticated of China's launch vehicles, rose into a cloudy night sky with a blinding white flash and the combined thrust of more than 1,000 metric tons.
Some 37 minutes later, it placed the Shijian 20 experimental satellite into its preset position in space.
The launch attracted widespread public attention and was closely watched by the space industry. It was tasked with not only ferrying the satellite, but also verifying measures by researchers and engineers to detect structural defects and technical hazards that possibly led to the failure of the gigantic rocket's second flight.
Furthermore, its outcome will determine whether China can fulfill its first Mars mission as well as the Chang'e 5 lunar expedition as scheduled.
Carried by the rocket, the 8-ton Shijian 20 is the country's largest and heaviest satellite. It is also the second technology demonstration satellite based on the nation's new-generation platform, the DFH 5, after the Shijian 18, which was lost during the Long March 5's second flight.