Nation soars ahead with space missions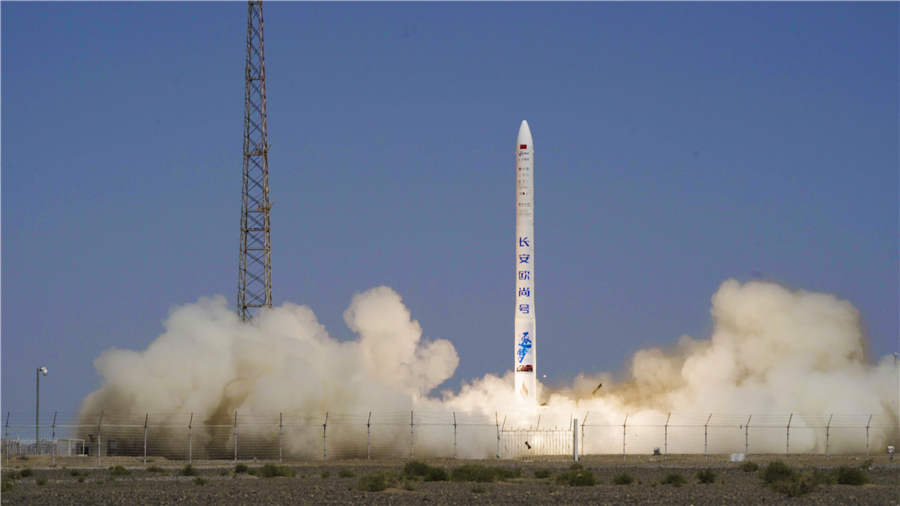 Private powers
This year marks the 50th anniversary of China's maiden space mission, which placed its first satellite into orbit in April 1970.
During most of the past 50 years, government-run organizations and major State-owned contractors have controlled all the country's space programs, ranging from navigation networks to manned journeys and lunar expeditions.
They include the Chinese Academy of Sciences, China Aerospace Science and Technology Corp and China Aerospace Science and Industry Corp.
However, private enterprises have risen over the past year to become a new force, thanks to government encouragement and support.
In July, i-Space, a Beijing startup founded by a group of rocket researchers, used its own carrier rocket, the SQX 1 Y1, to send two satellites and several experimental payloads into space, marking the first orbital mission by the country's private space industry. The researchers previously worked for State-owned enterprises.
The solid-propellant carrier rocket, the first in the SQX 1 series, blasted off from the Jiuquan Satellite Launch Center in the Gobi desert.
Nearly 15 minutes after ignition, the 25-meter-tall rocket placed two satellites from State-owned organizations into orbit about 300 km above the Earth.
The mission's success is considered by industry observers as a new landmark in the country's space industry.
It showed that after previous failed attempts, a domestic private enterprise had finally succeeded in conducting an orbital launch-a threshold for any serious newcomer in the global space sector that had only been crossed previously by the United States' SpaceX.
Leading private manufacturers in China, including i-Space, Land-Space and OneSpace, which are all based in Beijing, have been going all-out to develop their own carrier rockets, which are currently mainly built by State-owned contractors. Such rockets are in short supply because of surging demand for launch services from the domestic satellite industry.