Shows of solidarity
By Chen Nan | CHINA DAILY | Updated: 2020-02-24 07:16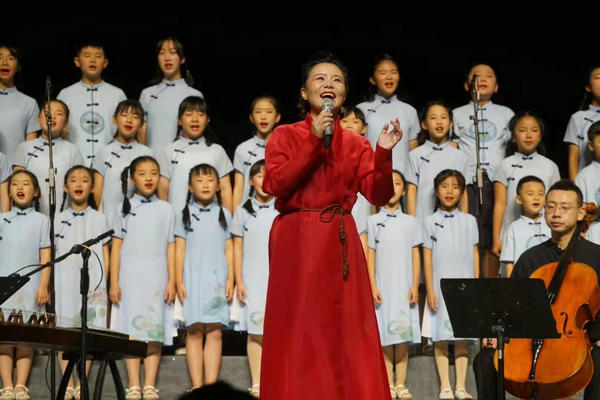 "It is with heavy hearts and a deep concern for the people of China that we announce the cancellation of the Stereolab tour in March. The tour has been a long time in the works…we (are) still hoping to reschedule these shows," announced the tour organizer, Splitworks, an independent music promoter in China.
Though the coronavirus outbreak has closed the doors of many performance venues, many art institutions, including Beijing Symphony Orchestra, China National Acrobatic Troupe and China National Peking Opera Company, have released performances online through social media platforms. Museums and libraries, too, have opened online channels in an effort to offer their cultural services to the people.
"Nearly 20,000 performances have been canceled from January to March across the country and the box-office loss is over 2 billion yuan," a report issued by China Association of Performing Arts on Feb 7 stated.
On Feb 17, the China Association of Performing Arts released a proposal encouraging the online streaming of performances that are affected by the outbreak, as well as promoting charity performances and offering free shows to medical workers on the front line of the fight against the epidemic. About 60 performing arts venues in Beijing and over 100 performing arts venues from other Chinese cities, including Shanghai and Tianjin, signed the proposal.
According to Chen, the municipal government of Beijing has also launched policies to support and help performing arts companies financially. After the novel coronavirus outbreak, the government will provide subsidies and allowances to performing arts venues. "About 500,000 tickets with low prices will be offered for 2,500 performances," a quote that appeared in Beijing Youth Daily on Thursday stated.
On Wednesday, 28 measures for helping and supporting the cultural enterprises regarding the current novel coronavirus outbreak were released by the municipal government, including the theaters' rent subsidy and the increasing of loans to cultural enterprises.