Surge in Italy deaths jolts Europe efforts
By WANG MINGJIE in London and CHEN YINGQUN in Beijing | China Daily | Updated: 2020-03-26 09:26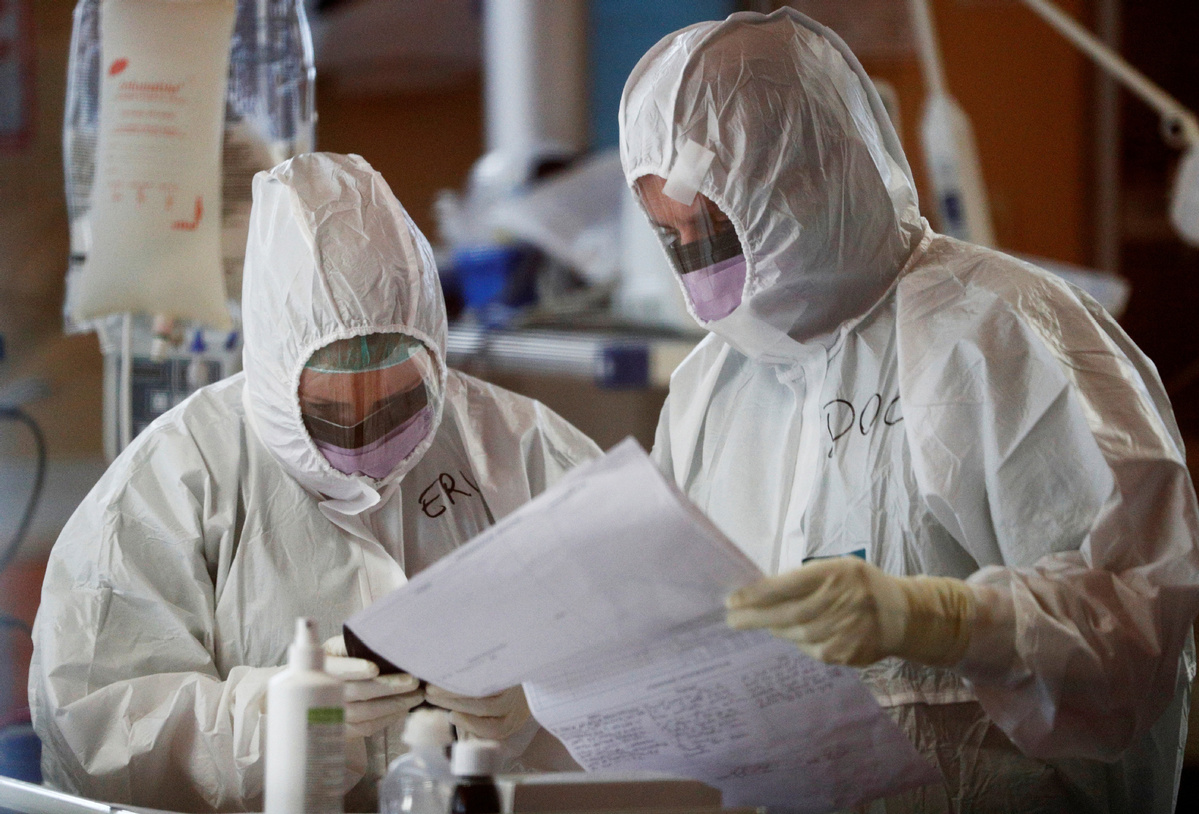 743 lost in a day in hardest-hit nation, and Prince Charles of the UK infected
The novel coronavirus continues to take a heavy toll across Europe as Prince Charles, the heir to the British throne, tested positive and Italy witnessed a surge in deaths.
Clarence House said on Wednesday that Charles, 71, who is Queen Elizabeth's oldest child, was diagnosed with COVID-19 in Scotland, where he is now self-isolating.
"He has been displaying mild symptoms but otherwise remains in good health and has been working from home throughout the last few days as usual," an official statement said.
Charles' wife, the Duchess of Cornwall, has also been tested but does not have the virus.
It is unclear where Charles may have picked up the virus "owing to the high number of engagements he carried out in his public role during recent weeks", the statement said.
As of Tuesday, the United Kingdom had 8,077 confirmed cases, and 422 deaths.
Britain's Parliament is set to suspend sitting for at least four weeks from Wednesday. Parliament was due to close for a three-week Easter break from March 31, but a motion on Wednesday's order paper proposes that it starts a week early over concerns about the virus.
In Italy, Prime Minister Giuseppe Conte on Tuesday announced a decree enabling fines of 400 to 3,000 euros ($430 to $3,228) for people caught violating the rules of a national lockdown.
The country reported an additional 5,249 cases and 743 deaths on Tuesday. Angelo Borrelli, chief of the Civil Protection Department, said the figures dashed hopes the spread of the virus is slowing after more encouraging figures in the previous two days. As of Tuesday night, the epidemic had claimed 6,820 lives and infected 69,176 people in Italy.
To help Italy contain the outbreak, the Chinese government was sending a third group of medical experts who departed at noon on Wednesday, Foreign Ministry spokesman Geng Shuang said on Wednesday.
A team of 14 medical experts from East China's Fujian province left on the chartered flight. The team consists of experts from several hospitals and the center for disease control and prevention in the province, as well as an epidemiologist from the national CDC and a pulmonologist from Anhui province.
Their mission will include sharing experience in COVID-19 prevention and control with Italian hospitals and experts, as well as providing treatment advice.
Geng added that China has also worked to maintain the global supply chain and to stabilize the value chain amid the outbreak. While meeting domestic demand, China has sought to facilitate other countries' commercial procurement of medical materials from China.
"We haven't taken any measures to restrict foreign trade. Instead, we have supported and encouraged enterprises to expand their exports in an orderly manner," he said.
Arrival of donations
Donations of sanitary equipment from Chinese government, companies and the Chinese community in Spain have also started to arrive in that country.
According to a report from the Chinese Embassy in Madrid a shipment of materials-including 50,000 face masks, 10,000 protective suits and 10,000 protective eyewear sets sent to help combat the outbreak-arrived at Madrid's Adolfo Suarez-Barajas Airport on Sunday.
In Spain, the death toll grew to 3,434 on Wednesday, surpassing China and is now second only to Italy.
In Russia, railway officials said on Wednesday that changes will be made to the frequency of domestic services, and services on some routes will be suspended until May. The changes come in response to reduced demand amid the outbreak. Russia has reported 658 confirmed cases.
Ren Qi in Moscow,Mo Jingxi in Beijing, Xinhua and agencies contributed to this story.