Africans employ music to raise COVID-19 awareness
By Otiato Opali in Nairobi, Kenya | chinadaily.com.cn | Updated: 2020-03-27 20:45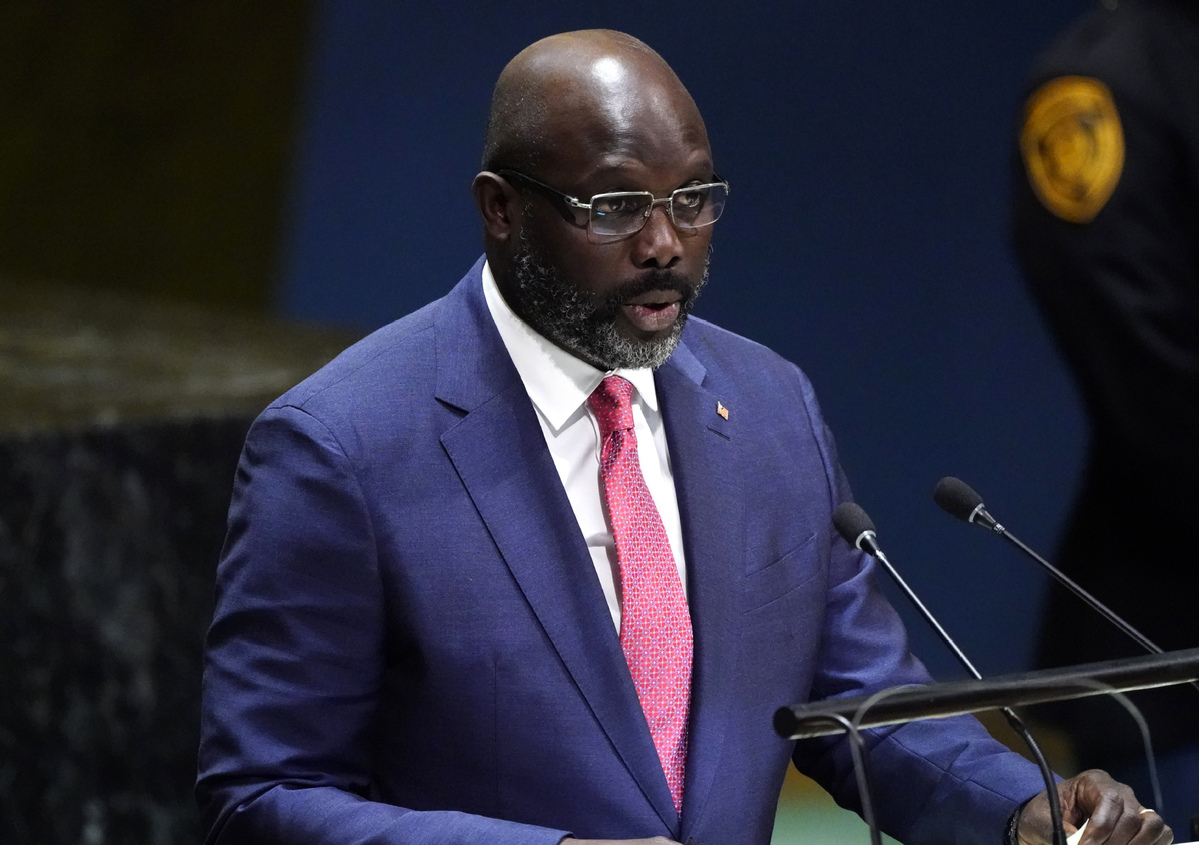 As the coronavirus continues to spread across the African continent, recording artists and politicians have turned to music to spread awareness and inform the people about the virus.
FallyIpupa, a Congolese music star who is famous globally, posted a song on Twitter in which he urges the public to maintain social distancing and avoid exchanging greetings by way of kisses.
"Fally in isolation. Stop kisses. Stop braces. Wash your hands with soap, very important," Ipupa sings while accompanied by a guitar. The musician was forced to cancel a concert scheduled in Kinshasa this month due to the coronavirus, which prompted the Democratic Republic of Congo to declare a lockdown on March 24.
In the one-minute video clip, Ipupa encouraged people to stay home and follow the recommendations from the World Health Organization and the government.
George Weah, Liberia's president, has also released a coronavirus awareness song to encourage his countrymen to take necessary precaution to prevent the spread of the virus. In the song titled "Let Us Stand Together and Fight Coronavirus", Weah partners with gospel musicians and local secular singers to explain how the virus is transmitted. The song calls on Liberians to take necessary preventive measures announced by health officials and experts to defeat the disease.
Liberia has declared a state of public health emergency following confirmation of a third case of the coronavirus.
In Uganda, musician-turned-politician Robert Kyangulanyi, popularly known as Bobi Wine, released a song on March 25 to raise awareness about the coronavirus in the East African nation.
"In this struggle against the Coronavirus, we must deploy all our mighty weapons. Music has always been our most potent weapon, so it must be unleashed without wait. Let's use all the tools at our disposal to sensitize the masses against this global pandemic," Kyangulani posted on Twitter while in studio.
In the song titled 'Corona Alert', Kyangulanyi teams up with fellow artist Nubian Li in spreading the message on the importance of personal hygiene.
"The bad news is everyone is a potential victim, but the good news is everyone is a potential solution. Sensitize to sanitize," Kyangulanyi sings.
Yoweri Museveni, Uganda's president, has announced a raft of measures, including sealing off borders and banning all public transport, to contain the outbreak.