Discovered ruins point to older civilization
By Wang Kaihao | China Daily Global | Updated: 2020-05-12 08:31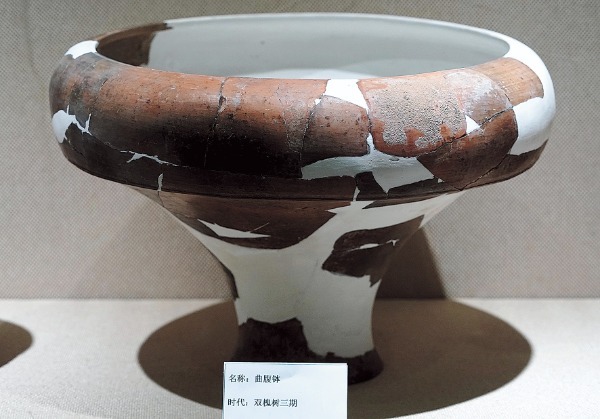 Some unearthed objects showed "the aura of kings" as Gu Wanfa, head of the Zhengzhou institute, points out.
A set of clay pots arranged like the Big Dipper was believed to represent nobility.
"The Big Dipper is a symbol of political rituals in ancient China," Gu explains. "A master of this city may borrow its meaning to enhance rulings."
He also believes the Big Dipper may represent people's religious beliefs at that time.
Other key findings include a silkworm statuette made of boar teeth.
The city's appearances and location echo some historical records in I Ching, an ancient Chinese classic.
According to Li Boqian, an archaeology professor at Peking University, the possibility of the city being the seat of Xuanyuan, a legendry king in early Chinese history, cannot be ruled out, but it is still too early to draw any conclusions.
"At least it shows a period of time when the earliest China was being incubated," Li says.
"As other types of civilizations like Liangzhu disappeared in history, the one of Zhongyuan has been continuous. Shuanghuaishu was the starting point of that uncut line."
Xinhua contributed to the story