Countries across Europe continue slow emergence from lockdown
By JULIAN SHEA | China Daily Global | Updated: 2020-05-19 10:25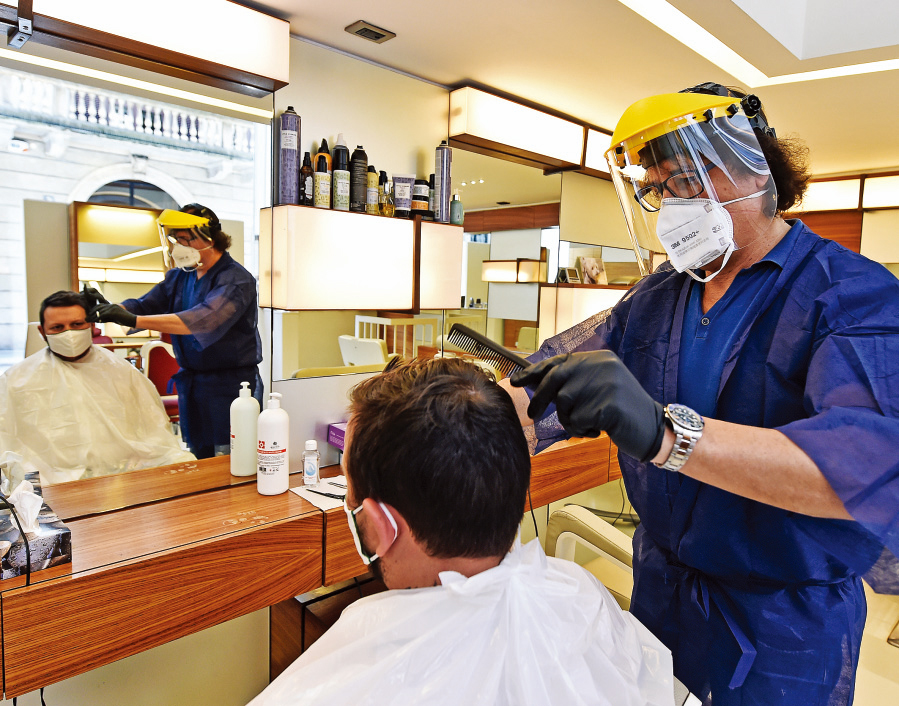 An increasing number of nations across Europe began the slow and careful process of emerging from novel coronavirus lockdown on Monday as public life starts to return to some semblance of normality.
In Belgium, which has recorded almost 55,000 infections out of a population of 11.5 million, with more than 9,000 deaths, some primary and secondary schools have reopened under tight controls, and limited number of pre-booked visitors are allowed to attend museums and zoos.
Secondary school children have also returned to school in Greece, and on International Museum Day, historic sites including country's most famous national landmark, the Acropolis in Athens, began admitting visitors once again.
Poland and Portugal have allowed businesses including restaurants and hairdressers to reopen, all subject to tight controls, and in Ireland, outdoor workers in trades such as construction and gardening are back at work. Some shops and outlets including vehicle repair outlets have also reopened, although wherever possible, people are still recommended to work from home.
Irish Health Minister Simon Harris insisted that the country is still in the "danger zone" and that this first relaxation is at a "crucial moment" in the recovery process.
He urged people to avoid anything that might put Ireland in a "bad place," adding: "We have all come too far and sacrificed too much to screw it up."
Italy, which has the third-highest death toll in the world after the United States and United Kingdom, has also relaxed restrictions, with churches, restaurants, bars and cafes opening again, and also some shops, although customers will need to book ahead to visit.
In a letter published in the Leggo newspaper, Prime Minister Giuseppe Conte likened the re-emergence from lockdown to learning how to walk.
"One step at a time, with caution and attention, so as to avoid falling and going back," he said. "Italy will start running again."
Spain is continuing to take a cautious approach, with different parts of the country being at different stages of the country's four-phase reopening process.
Cities including Madrid, Barcelona and regions in the north-west of the country remain in phase zero, with most of the country on stage one, but some outlying islands which have not been so badly affected have now moved to stage two.
El Pais newspaper reports that wearing of face masks is to be made mandatory in the country. Currently, it is compulsory on public transport but following requests from some regions, Health Minister Salvador Illa has announced it will be spread to other aspects of everyday life, although specific details have not yet been published.
Slovenia, however, has put the brakes on its own exit from lockdown. Last week it announced it was opening its borders to citizens of all European Union countries, but now it has changed that to gradual opening, in line with neighboring countries, and depending on the epidemic situation in other member states.