A crafty concept
Share - WeChat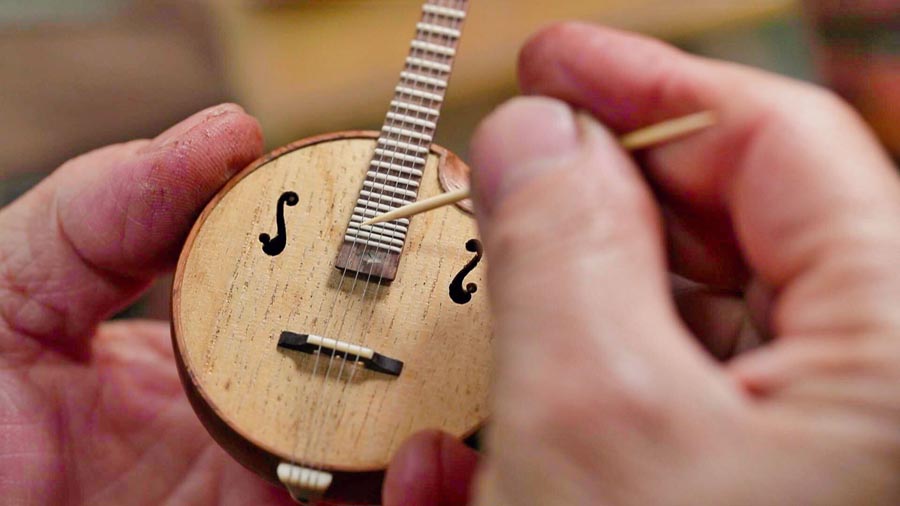 Patience is a virtue
According to Xu, there are some crafts that the team has not managed to figure out a proper way to exhibit yet, but the team is working on it for the next season of the show.
"All the pieces of craftwork presented in our show are tailor-made for us by the craftsmen, which makes the preparation time of the show longer," Xu says.
That additional time, however, can pay dividends in the quality of the production and the effect the team is trying to achieve.
For instance, when the film crew brought back the rushes of the episode featuring wax statue maker Zhou Xuerong, the work was so good that Xu mistook the wax statue of Zhou's grandmother in the video for Zhou herself.
"It was so real, from the skin texture to each individual hair," Xu says. "Because she only makes wax statues of people close to her, with whom she is so familiar and has deep feelings for, she puts her heart into the creation."
"It breaks our fixed impression that wax statues are only for celebrities," Xu adds.
The celebrity detective group is another highlight of the show-anchor Du Haitao, singer Zhou Zhennan, director and actor Xiao Yang, actresses Tan Zhuo and Angelababy-they are all so different from one another, but have subtle chemistry together. For example, the director Xiao, 40, a graduate from the School of Fine Art under the Beijing Film Academy in 2005, brought his fine art background to bear in the show, revealing a side to him with which the audience may not be familiar.
"Each detective displays elements of their personality that are new to the audience, because this show is different to others they have participated in before," Xu says.
"They are all so devoted to the show, and every craftwork interests them, so they are like the eyes through which the audience see the delicacy of each piece."
Xu says that, as the group members get more familiar with one another, the show is getting funnier.
Angelababy, she notes, has an eye for detail and she is interested in making craftwork herself.
Tan, it turns out, is a fan of card game The Werewolves of Millers Hollow-a game in which players' roles are sometimes obfuscated for nefarious purposes-which as Xu points out "is similar to the show, because in each episode one of the detectives has the secret role of hindering the team to help the craftsmen".
Du, meanwhile, has taken to social media to praise the production, posting on his Sina Weibo account that the show is made by TV craftsmen to tell the stories of the craftsmen around them.