A crafty concept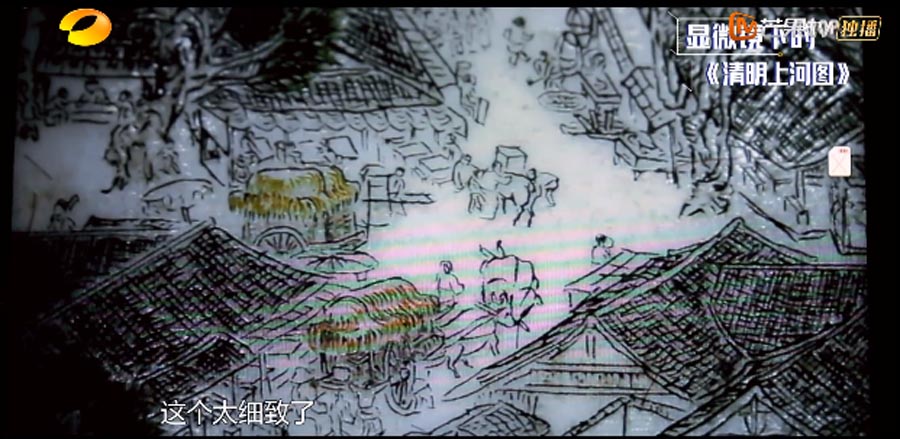 Popular influence
The show has received 7.5 out of 10 points on review site Douban. User Weizhuang expressed surprise at how designer Wei Minghui turned waste into shimmering fashion-from the model's clothes and accessories to bags-for a catwalk show.
"It's not only the display of a creative idea, but also the process of recycling resources, and the fact that the uniqueness of the materials can satisfy the youth's pursuit of personality," the user comments.
Origami master Liu Tong impressed another user, named Think, with his paper folding skills, which use precise calculation, including analytical geometry, calculus and mathematical analysis.
From a vase, a three-foot vessel to the Archangel Gabriel, art of all shapes and sizes can be realized by Liu's magic hands.
"It turns out that mathematics, plus paper folding, can really 'fold' the whole world," Think writes on Douban.
Leng Song, a video reality show specialist, says the success of Qiaoshou Shentan is due to the creative way that it pays tribute to craftsman spirit by creating suspense and uncovering the secrets of the crafts on display.
"Xu's team is always at the forefront of tackling the topics that others dare not. The show combines the best of a variety show, interactive experience and the craftsman spirit," Leng says of the show.
Xu considers it a show that looks up to the craftsmen it portrays. "They can bear the loneliness and hard work," she says.
Unlike the documentary Craftsman of Great Powers, made by China Central Television's news channel in 2015, Qiaoshou Shentan is aimed more precisely at young people, the main audience of Hunan Satellite TV.
"We want to show the youth that there is not only elite education, but also a blue collar education, which can turn their interests into a successful career and bring them happiness," Xu says.
"Also, we often neglect the craft skills in our daily life, but if we have the interest, it can be part of the high-quality life we pursue."