African nations remain vigilant on health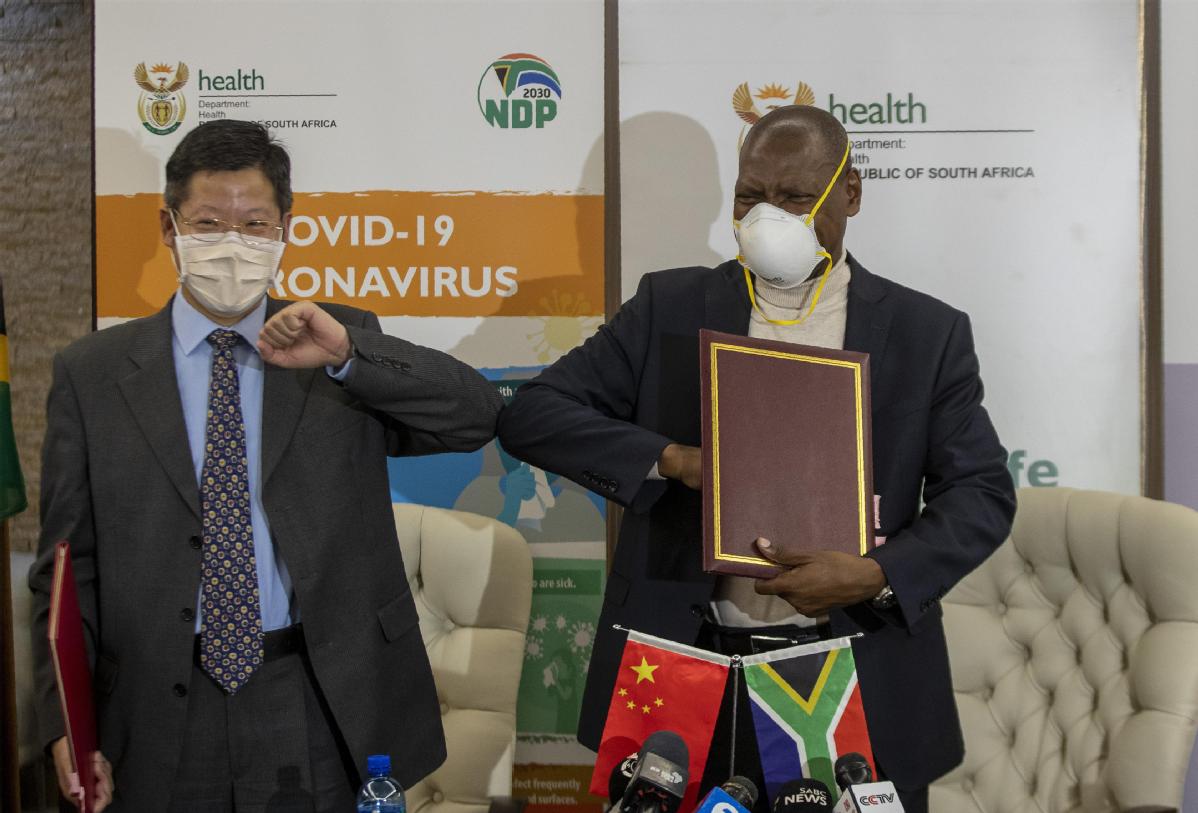 Schools reopening
South Africa partly lifted a national lockdown on Monday, allowing people to work outdoors, worship, exercise or go shopping. Mines and factories can now operate at full capacity again.
But the Department of Basic Education has delayed Monday's reopening of schools for students in grades 7 and 12 by a week, as teachers' unions and governing bodies said the schools did not have enough protective equipment to keep pupils safe.
As of Sunday, the country had reported 32,683 cases of COVID-19 with 683 deaths, according to health authorities.
Cyril Ramaphosa, the country's president, said last month that restrictions in most areas, except a number of COVID-19 hotspots, would be eased to allow more businesses to reopen and greater movement of people.
A strict lockdown was imposed in the country in late March, with people only allowed to leave home to shop for food or seek medical help. On May 1, the restrictions were eased slightly, with some businesses allowed to reopen.
On Saturday, Egyptians were ordered to wear face masks in public when using private transportation and when visiting government offices, as the country eased a partial lockdown imposed during the Eid alFitr holiday after the Muslim holy month of Ramadan. Violators will be fined and a national curfew from 8 pm to 6 pm has been extended for another two weeks.
As of Sunday, 24,985 confirmed coronavirus cases and 959 deaths from the virus had been reported in Egypt.
In Morocco, a national lockdown imposed in late March has been extended until June 10, with the situation in the country remaining "stable and under control, but not entirely reassuring", Prime Minister Saad Eddine El Othmani said.
A total of 7,807 confirmed coronavirus cases had been reported in the North African nation by Sunday, with 205 deaths.
Tang Xiaoyang, a researcher in African studies at Tsinghua University in Beijing, said African countries have tried hard to contain the outbreak, with most nations imposing lockdowns or other restrictive measures. The number of infections and deaths has not been as high as initially predicted.
He said that although a shortage of testing kits in many African countries may have given a false picture of the number of infections, a relatively young population, as well as high temperatures, "could have also made the continent less vulnerable to the virus".
Matshidiso Moeti, the World Health Organization's regional director for Africa, said recently that in most of the continent's countries "there will be a slower peak and a lower level of infections than initially projected in our modeling". The revision was based on the success of some measures put in place by African governments, such as partial lockdowns, social distancing and hand-washing.