African nations remain vigilant on health
Share - WeChat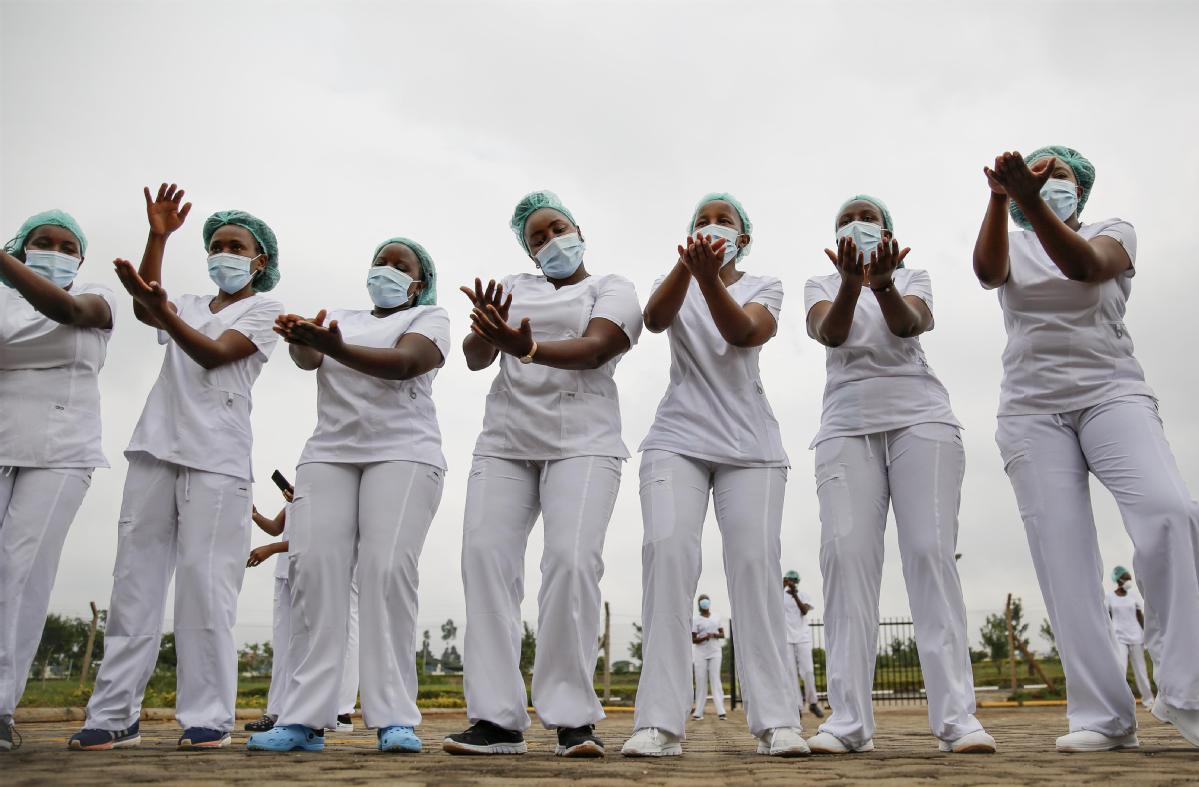 Tang said that although the situation seems better than predicted, the pandemic has weakened Africa's fragile health systems, ravaged its economy and aggravated food security threats. These three challenges will not disappear anytime soon, as the number of confirmed coronavirus cases in Africa is still growing.
"For the moment, African countries should be cautious about reopening and also be prepared to coexist with the virus for a certain period of time," he added.
He Wenping, a researcher at the Institute of West-Asian and African Studies and China-Africa Institute at the Chinese Academy of Social Sciences, said African countries have relatively weak healthcare systems, poor sanitary conditions and public awareness, and face a shortage of medical supplies.
"Africa's fragile healthcare systems, which have already been overwhelmed by other infectious diseases such as the Ebola outbreak and HIV, will not be able to cope with a large-scale transmission of COVID-19," she said.
She added that many African countries do not have enough medical workers, and some face severe shortages of essential supplies such as face masks and personal protective equipment. In Mali, for example, there is just one ventilator per 1 million people.
"African countries should be alert to the changing coronavirus situation and make quick and effective responses accordingly. If the virus began to spread rapidly, it would be a disaster for the continent," she said.
The pandemic has badly affected the African economy, with at least 42 countries imposing partial or full lockdowns to contain the pandemic. Businesses have shut down, demand for products and services has dropped and there has been a lack of operational cash flow.
In a recent report, the United Nations Economic Commission for Africa estimated that a one-month full lockdown across the continent would cost it about 2.5 percent of annual GDP, equivalent to some $65.7 billion per month. This is separate from and in addition to the wider external impact of COVID-19 on Africa in terms of lower commodity prices and investment flows.
Companies surveyed by the commission reported operating at only 43 percent of normal capacity, while 70 percent of slum dwellers said they were skipping meals or eating less as a result of the outbreak.
Hisham AbuBakr Metwally, an economics researcher at the Egyptian Ministry of Foreign Trade and Industry, said African countries have weak economies and high unemployment rates, making the task of combating the pandemic extremely difficult.
"I believe that reopening the economy, and at the same time preventing the spread of the pandemic, is a very difficult matter, but exceptional laws can be enacted to prevent large gatherings, in addition to setting safety instructions for all industrial and commercial establishments and others," he said.