Gloucester charity lends hand in war on outbreak
By HAN BAOYI in London | China Daily | Updated: 2020-06-04 10:21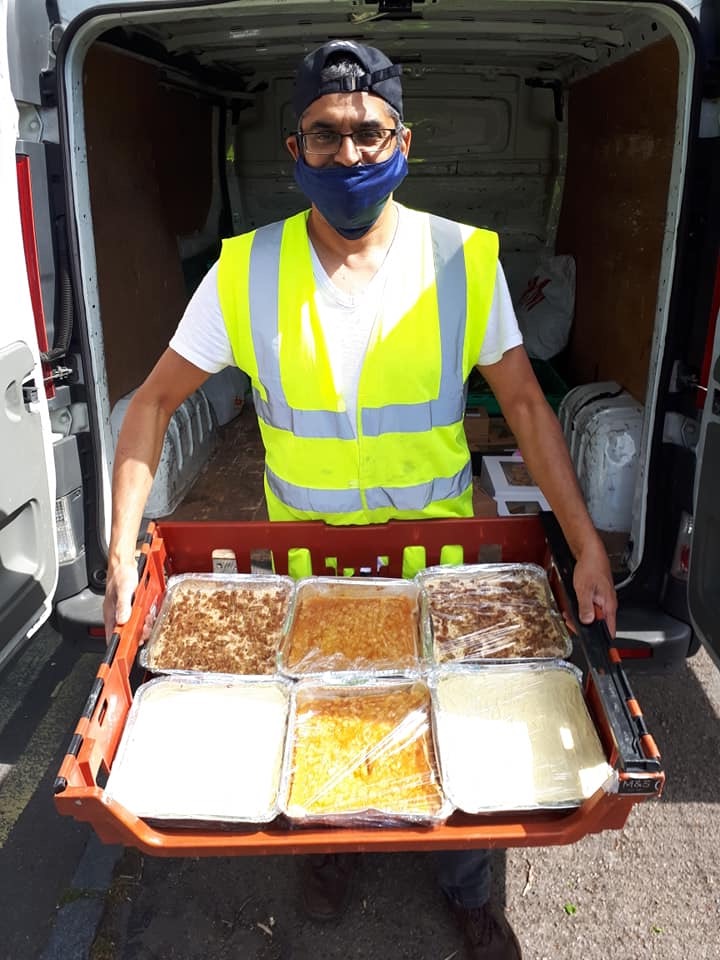 Editor's note: This news column showcases stories from around the world that bring a touch of positivity to the fight against the deadly coronavirus.
A team of volunteers in a city in the United Kingdom have helped the community come together and fight against COVID-19 by delivering food packages to key workers whose jobs are vital to public health and safety, the vulnerable and even the homeless.
Hash Norat, the leader of Gloucester Feed The Hungry, a local charity in the English city, recruited more than 80 volunteers from all the 92 streets in Barton and Tredworth, an area of Gloucester, to deliver basic necessities to those who live in the area and need help.
"This is my city. And if I can make it easier for at least one family every day, it's going to keep me going, even if there will be 365 days before we get out of this pandemic," he told the BBC.
Since the outbreak began, his team has delivered about 2,000 meals to the vulnerable people, during which process, "really emotional" things happened.
In an interview with Gloucestershire Live, Norat recalled that he once received a request from a couple who are both disabled.
"He had no legs. He and his wife were desperate for food-eggs and toilet rolls, basic necessities," he said.
"When I saw him, I realized we had met before. He was a frequent customer at my Barton Street shop years ago, and I was the one who had to take him to hospital to have his legs amputated.
"It just shows the incredible things that happen at times like these."
Norat used to run a newsagent in the county for eight years and sold it in 2017. Four years ago, he established the charity and was focused on helping Gloucester's homeless.
The charity set up a food bank in Gloucester city center once a month-and every week during Ramadan-providing hot meals, drinks, treats and fresh fruit to people who were homeless or less fortunate. Free haircuts, clothing and toiletries were also available at the regular event.
During the crisis, Norat and his team also visited medical workers. In March, they delivered 100 food packages to Gloucester Royal Hospital. Local residents, fast food stores and cafes have made donations.
"When you have an NHS worker at the frontline who comes to the supermarket after a shift to see empty shelves, you just have to help," Norat said, referring to when the outbreak began in the UK. Then, people were panic buying and causing temporary shortages of toilet rolls and other essentials.
Norat is a production technology leader at a Unilever factory. But due to demanding work at the charity, the employer has allowed him to run the charity on a full-time basis during the pandemic with full pay, he said in a Facebook post.