More Britons seeking German citizenship
By EARLE GALE in London | China Daily Global | Updated: 2020-06-05 09:39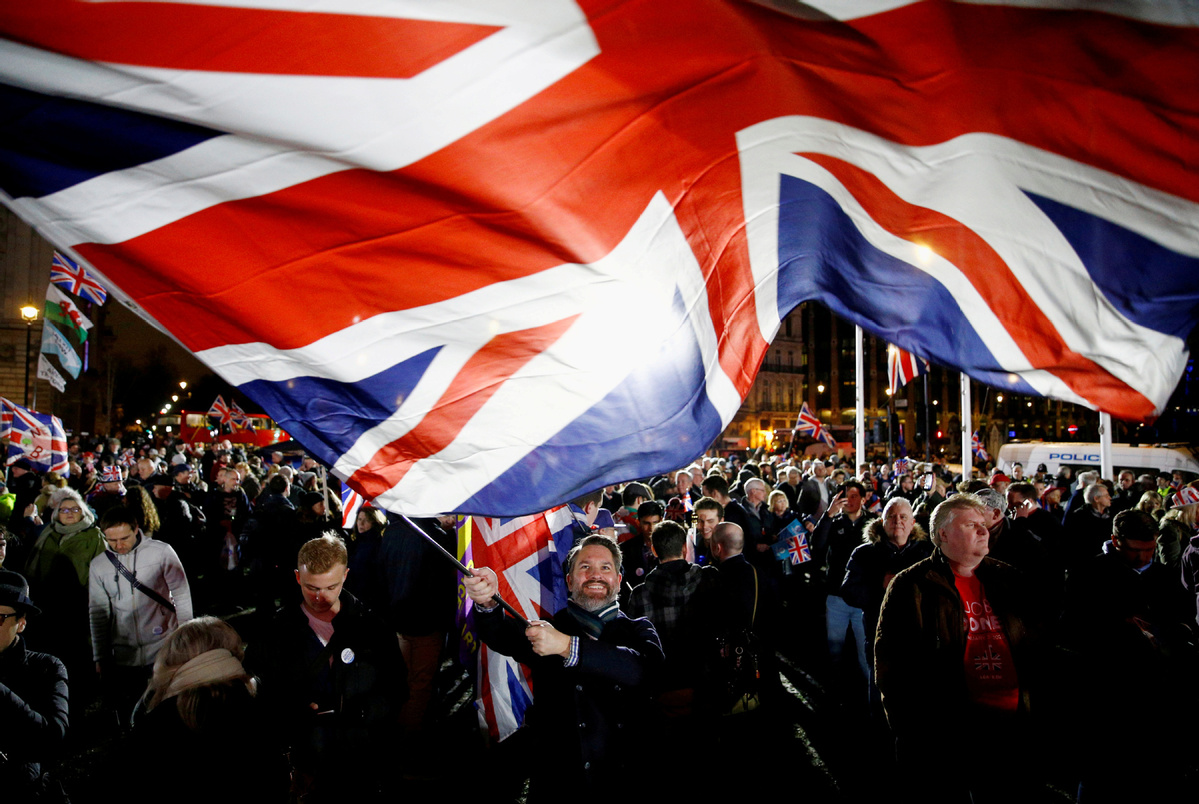 Brexit triggers clamor for passports before end of transition period
There has been a sharp rise in the number of British people acquiring German citizenship, something experts link to the United Kingdom's exit from the European Union.
Destatis, Germany's federal statistical office, said in a data release on Wednesday that the nation granted a total of 128,900 naturalized citizenships in 2019, 15 percent more than in 2018.
Of that total, 14,600 naturalized citizenships went to Britons, which was 2,300 percent more than the 600 granted to Britons in 2015, the year before the UK voted in a referendum to leave the EU.
The Guardian newspaper said the number of German citizenships granted to Britons last year was the largest for 16 years.
Daniel Tetlow, co-founder of the British in Germany association, told the paper there is little doubt Brexit triggered the clamoring for German passports.
"Of those Brits that have managed to get a German passport, all of them reported Brexit as a key motivation," said Tetlow, who co-authored a report on Brexit and migration patterns along with the Oxford in Berlin research partnership and the Berlin Social Science Centre.
"For most of the people we spoke with, it didn't mean any kind of rejection of Britishness but more the compliment of being British European," he said. "And it's a plain insurance policy, a no-brainer for Britons who have their livelihoods here and want to continue to have the rights and freedoms that come with an EU passport."
Since the UK's decision to leave the EU in 2016, a total of 31,600 Britons have acquired German citizenship, the country's office for statistics added.
Most Britons have elected to keep their UK passports, something that has been possible in the past but that will end for people acquiring citizenship after the transition period closes on Dec 31, when the UK ceases to follow EU rules and conventions.
Foreign nationals must live in Germany for eight years before they can apply for citizenship.
Tetlow said German immigration offices had been "committing more staff to deal specifically with British applications".
The Reuters news agency said Britons have been seeking EU passports as the clock ticks down to the end of the transitional period because they want to hang onto the right to freedom of movement within the EU, and the right to work in any member state.
As Europe's biggest economy, Germany has long been popular with Britons because of the opportunities it presents.