Water quenches thirst for growth
By Fang Aiqing in Beijing and Hu Dongmei in Pengyang, Ningxia | China Daily | Updated: 2020-06-13 09:14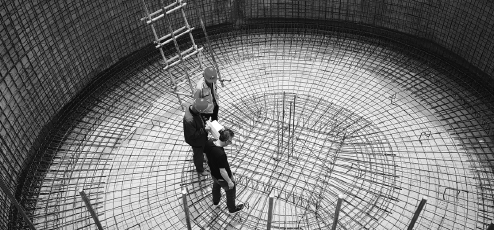 Reliable supply transforms once barren area into a hive of productivity and profit.
With the help of automation and smart technology, residents of one of China's driest areas are getting affordable clean water instead of yearning for rainfall.
It took people living in the central and south of Ningxia Hui autonomous region nearly 40 years to complete this arduous journey.
"In the past, we had to pour the water into the jar and let it settle before drinking it," says Li Xiaoqin, a villager at Chengyang village of Pengyang county in the southeast of the autonomous region.
Zhang Shixiang, Party secretary of the village, says they used to carry water two kilometers to home, and it took two hours just to get the water.
"We didn't have drinking water, let alone water to shower," Li says, adding that they now have tap water not only to drink and shower, but also to clean the house, water the flowers, feed livestock, and importantly, flush the toilet.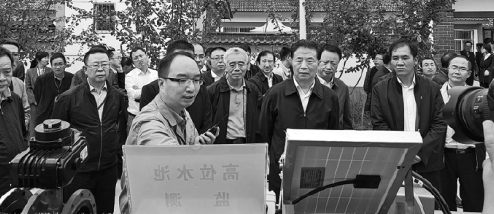 Today, the nearly 200,000 people living in the countryside of Pengyang, can, through phone access, check water quality and pay fees. Crucially, water charges are the same as those for townsfolk.
The southern mountainous area of the autonomous region, including where the county is located, is often referred to as Xihaigu.
Forty years ago, it was a dry and rainless place where barren hills stretched on and on and ravines and gullies crisscrossed. Groundwater was scarce.
Water resource per capita was less than one-sixth of the average amount nationwide, according to Jiang Qi, a member of the National Committee of the Chinese People's Political Consultative Conference and director of the institute for desertification control at the Ningxia Academy of Agricultural and Forestry Sciences.
Scarcity of water had once been a constraint for the region's high-quality development, he says.