Elevating a mountain's magic
By Yang Feiyue | China Daily | Updated: 2020-06-30 07:15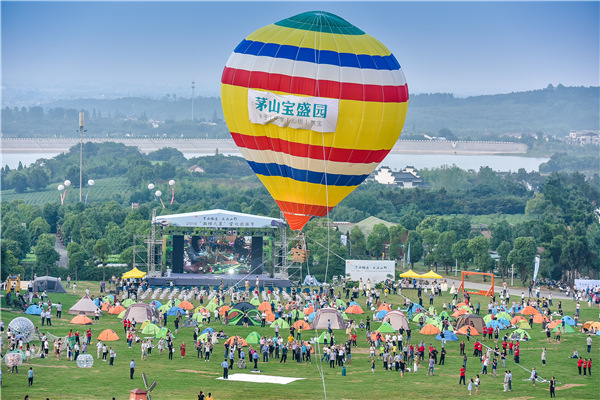 Things changed when the local government began to develop tourism in 2013.
Authorities have since invested 3 billion yuan ($424 million) in infrastructure, including roads, public toilets and lighting.
A path around Maoshan Mountain has been built to allow tourists to fully appreciate its Taoist and natural elements.
"We've also introduced a batch of (tourism) projects," says Yang Guozhong, a senior official with the scenic area's administration.
The Oriental Salt Lake Resort was completed in 2016. Visitors can immerse themselves in Taoist culture and art performances. Families can join study tours.
It also offers a flower garden, bonsai park and recreational-vehicle camping.
Lunar New Year celebrations have been staged annually to attract visitors to Xiangu village, where Jiang's farm is.
The village was named one of the country's 10 most beautiful at the Beautiful Country Boao International Summit in Hainan in 2018, which helped put Maoshan on the tourism map.
The upgraded environment and roads have also brought more guests to Jiang's farm, which opened to visitors in 2016.
His tourism business has since grown by 20 to 30 percent annually, he says.
A tourism highway that connects the Maoshan Mountain scenic spot and downtown Changzhou opened last year, cutting travel time to less than an hour.