Elevating a mountain's magic
By Yang Feiyue | China Daily | Updated: 2020-06-30 07:15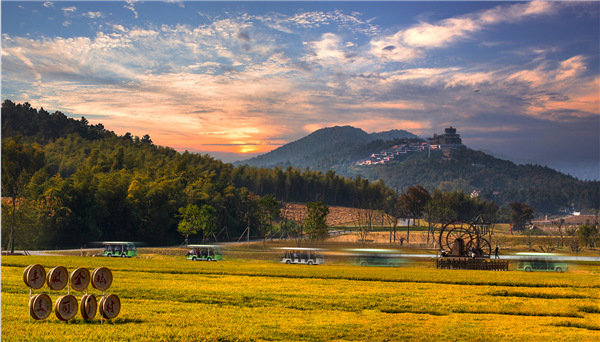 Most households have planted flowers in front of their doorsteps and take the initiative to treat travelers as friends.
During the Dragon Boat Festival last week, Zhang prepared zongzi (glutinous rice wrapped in bamboo leaves or reeds), dumplings and barbecue for guests.
"I wanted to let them feel the holiday here," she says.
Zhang says she's considering opening an eighth guestroom but will only do so if she can be sure it won't compromise her guests' experience.
"I won't raise my prices either because I want to encourage more visitors to come to my place without feeling any pressure," she says.
Yang says a tourism center will open by September.
Diverse products and facilities will be offered, and services will continue to improve.
More hotels will be built to encourage more overnight stays and thus immersive experiences in the Maoshan Mountain scenic area, Yang says.
The goal is to make the scenic area a national-level getaway in two to three years, Yang says.
He expects more people will come once the Yanjiang high-speed railway that will connect Changzhou to Nanjing and Shanghai opens by 2022.
"It will help increase our influence in the Yangtze River Delta area," Yang says.