Mansions for the master
By Lin Qi | China Daily | Updated: 2020-07-03 07:10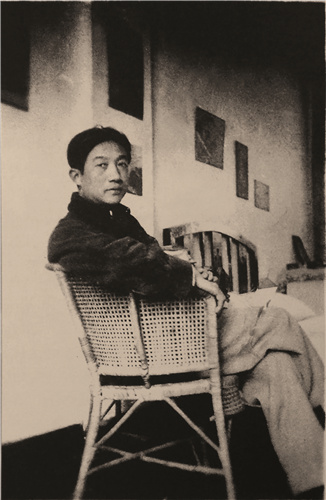 The exhibition's opening was part of the inauguration of the Peon Art Museum Chongqing on June 19. Peon is Xu's French name. He attended Ecole des Beaux-Arts in Paris in the 1920s.
The new museum comprises two mansions in which Xu had lived between 1942 and 1946, inside the Shi Family's Residence. It's a place of gardens and mansions blending Chinese and Western architectural styles built in 1931 by Shi Rongting, a wealthy businessman in Chongqing.
After returning to the city from his journey abroad, Xu was invited by Shi, an art lover himself, to move into his family estate. For the next four years, the two mansions became Xu's home and studio.
A renovation project completed last year gave Xu's former home a face-lift to turn it into an art museum in his name.
It's estimated that Xu created more than 300 artworks while he was in Chongqing. He held a solo exhibition in the city in 1943, showing oil paintings, Chinese paintings and sketches that attracted thousands of visitors in three days.

Xu is known for depicting figures in history and fables to hail heroism. He often painted galloping horses, flying eagles and roaring lions to symbolize perseverance, sparking patriotic feelings among fellow Chinese to not give in to invaders. Xu also presented the hardships of ordinary people in a realistic way.
At the center of the current exhibition is Baren Jishui (People in Chongqing Drawing Water), a 3-meter-long ink painting produced in Chongqing in 1938. It shows residents of the city climbing flights of stairs to fetch water from the river, with many having to repeat the routine several times a day.