Mansions for the master
By Lin Qi | China Daily | Updated: 2020-07-03 07:10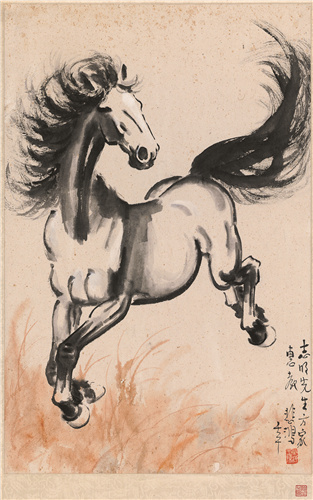 While expressing his compassion for the ordinary people in the painting, Xu brightened the tone by adding clusters of lush bamboo and plum blossoms to indicate people's persistence.
When the painting appeared at an exhibition in Hong Kong in 1938, it moved many in the audience, including an Indian diplomat, who wished to buy it. Since the painting was inscribed with "a gift to my beloved wife", Xu is said to have painted another one for the diplomat.
Xu Ji, Xu Beihong's grandson and the Chongqing exhibition's curator, says the two pieces look much the same except for one difference: Xu Beihong changed the face of the young man in the center of the original work into his own face. The second painting sold to the diplomat fetched 171 million yuan ($24 million) at a Beijing auction in 2010.
The original Baren Jishui was also on show at Nation and Era, an exhibition held at the National Art Museum of China in 2018, showing how Xu Beihong encouraged people to strive for independence and righteousness through his works.