Music fans head for breath of fresh air
By Chen Nan | China Daily | Updated: 2020-08-10 07:16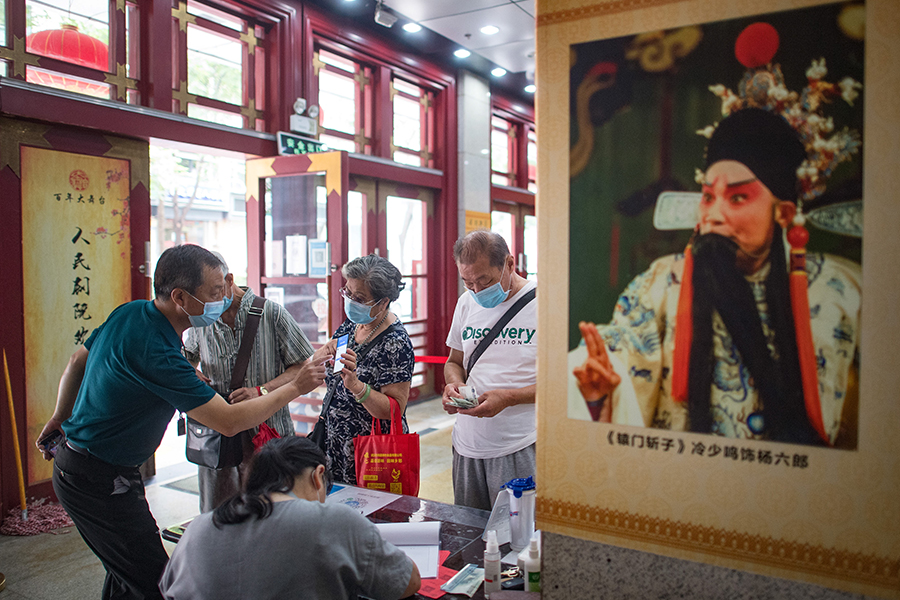 Veteran music producer and songwriter Zhang Yadong said: "Indie music was somehow reborn last summer largely thanks to the show, which introduced lesser-known bands to new, younger audiences and gave many indie rock lineups the opportunity to perform. It's been very difficult for them to survive during the outbreak, but hopefully things will get better soon."
For Hedgehog, which was on the verge of breaking up before appearing on The Big Band, the show has given the group fresh life and a new fan base.
Zhao said, "Due to the pandemic, we stayed home and spent lots of time preparing the new album, which meant a fresh start for us. Now, with many outdoor music festivals starting to reappear, we want to see the fans' reaction to our new music."
On Sept 5, the band will perform at Starnest Carnival, an outdoor music event at Nanxijiang Music Park, Wenzhou, Zhejiang.
On July 28, the Strawberry Music Festival announced an event to be staged in Lingshui Li autonomous county, Hainan province. Although no date has been disclosed, the lineup will feature more than 40 groups.
Struggling live house venues are also showing the first signs of recovery.
For example, with the pandemic in China under control, two branches of New York's famed Blue Note Jazz Club-Blue Note Beijing and Blue Note Shanghai-have reopened. Although overseas artists cannot perform at the two venues, local acts are appearing.
To attract fans, both clubs have launched open mic programs after 9 pm Wednesdays to Sundays, offering audience members the chance to sing onstage, accompanied by professional musicians.
Classical performances
On July 25, classical musicians, including pianist Zhang Haochen, conductor Yang Yang and the NCPA Orchestra, performed at the National Center for the Performing Arts in Beijing. The program featured Rachmaninov's Concerto for Piano and Orchestra No 2 in C minor and the composer's Symphonic Dances.
The performance was the first held at the iconic venue since the emergence of the pandemic. Although only 30 percent of the seats could be used, the concert attracted more than 33 million views online.
More shows have been or are being staged at the venue this month, including a gala by the National Ballet of China on Aug 6 and Aug 7, a concert by pipa player Wu Yuxia on Aug 13, and Henrik Ibsen's play A Doll's House by the NCPA Drama Ensemble from Aug 25 to Aug 30.