Iran slams US push on arms embargo
China Daily | Updated: 2020-08-14 09:51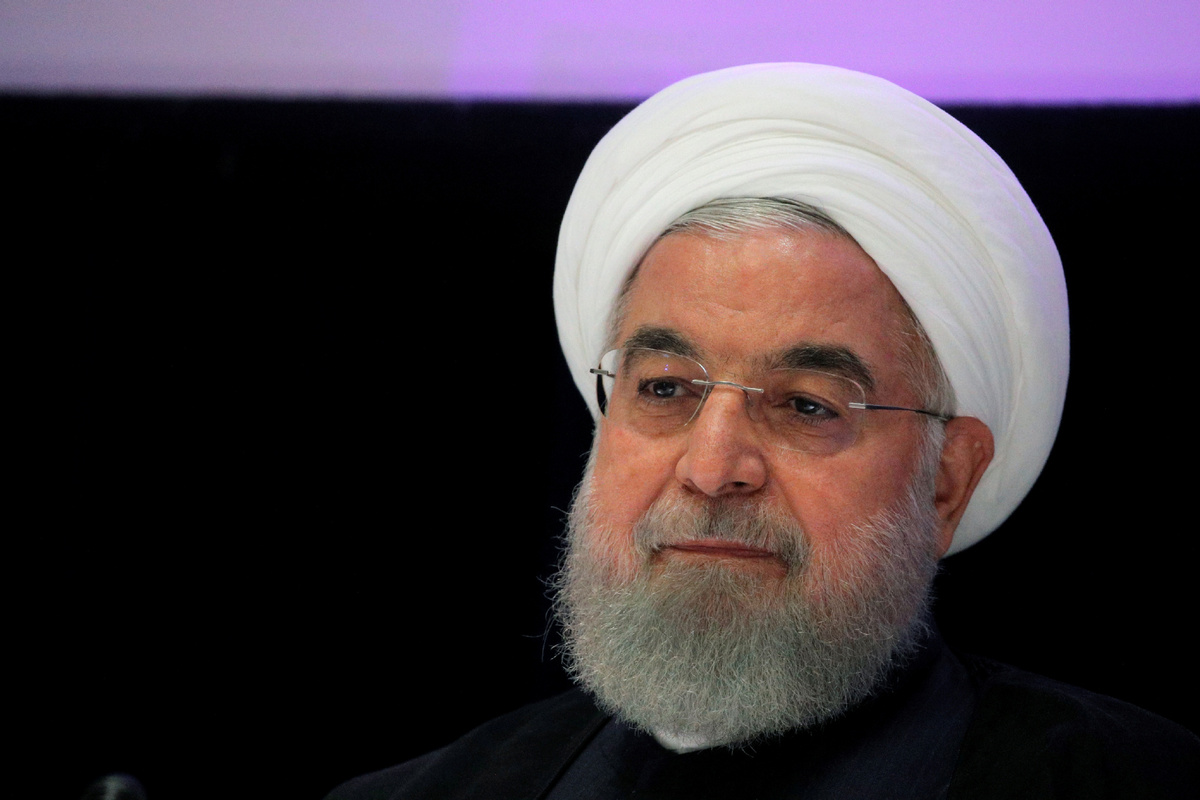 TEHERAN-Iran on Wednesday said that a US bid to renew a United Nations arms embargo against the Islamic republic lacks a "legal" basis.
In a telephone conversation with his French counterpart Emmanuel Macron, Iran's President Hassan Rouhani said the United States has "no right" to use mechanisms of the landmark Iranian 2015 nuclear deal, also known as the Joint Comprehensive Plan of Action, or JCPOA for its objectives.
Rouhani was referring to the withdrawal of Washington from the deal in May 2018. Iran has insisted that the United States is no longer a party to the accord and cannot use its mechanisms for any dispute.
However, the US administration has recently urged the UN Security Council to seek the renewal of the arms embargo, subject to the 2015 deal, which is set to expire on Oct 18.
Rouhani told the French president that the remaining parties to the deal should oppose the US drive for the extension of the UN ban.
Also on Wednesday, at a televised Cabinet meeting, Rouhani expressed "great hopes" that the US bid to extend the arms embargo will fail.
He dismissed the claims by US President Donald Trump that he would be looking for peace with Iran immediately after reelection.
"If you are sincere and seek peace, which you have never been after, why do you take such actions (sanction pressures) against the Iranian nation?" He was quoted as saying by the Tasnim news agency.
Accord on life-support
The JCPOA has been on life-support since Trump withdrew the US from it and reimposed unilateral sanctions in 2018.
"We have great hopes that America will realize its failure and see its isolation," Rouhani said.
Meanwhile, Iranian Foreign Minister Mohammad Javad Zarif said on Wednesday that the US cannot use a "snapback" mechanism to renew the UN arms embargo against Iran, IRNA news agency reported.
"Since the US left the 2015 Iranian nuclear deal, the three European allies of the US have made it clear that Washington cannot trigger the dispute resolution mechanism that could lead to the restoration of UN ban on Iran," said Zarif.
"Snapback" refers to the reimposition of all UN sanctions against Iran. Under the accord, Iran committed to limiting its nuclear program for sanctions relief.
Zarif had said the new draft was a "five-page resolution reduced to five sentences", and that by presenting it as new, the US was disrespecting Security Council members.
XINHUA