Sci-fi trilogy will become Netflix series
By LIU YINMENG in Los Angeles | CHINA DAILY | Updated: 2020-09-03 07:12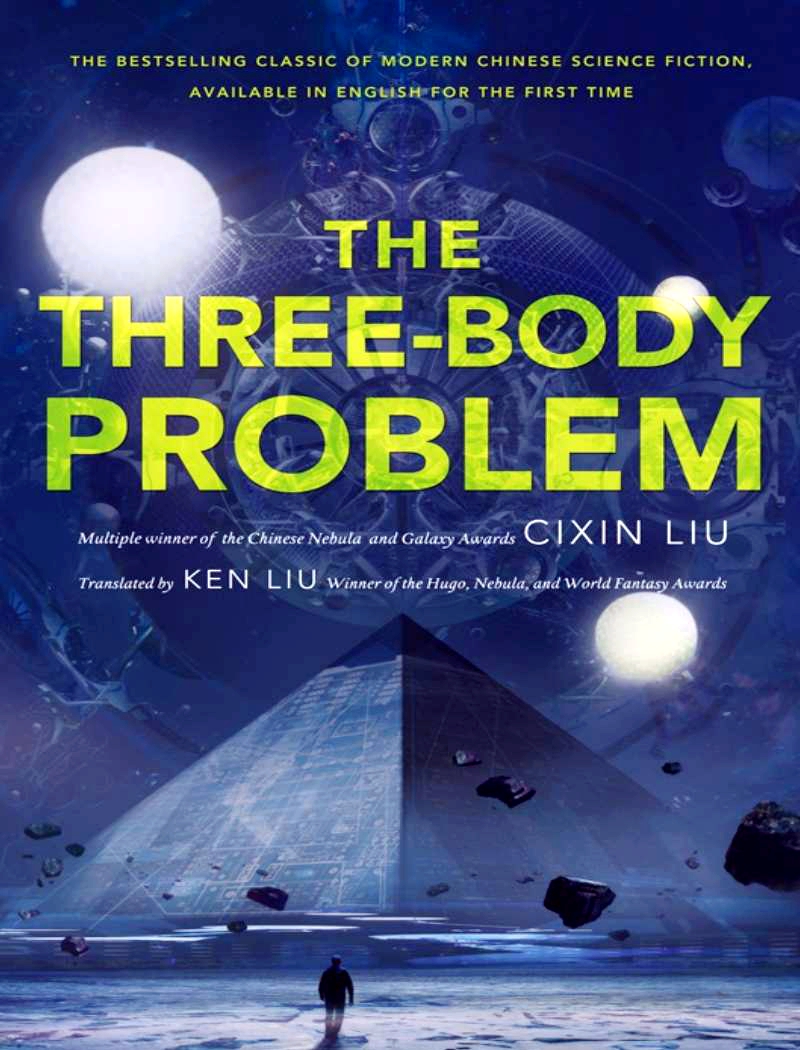 An acclaimed Chinese science fiction trilogy will be brought to life in the form of an English-language series by Netflix, the streaming service giant from the United States announced on Tuesday.
The screen adaptation of Liu Cixin's The Three-Body Problem trilogy, a story of humanity's first contact with an alien civilization, will be written and executive produced by David Benioff and D.B. Weiss, creators of the hit fantasy drama Game of Thrones, along with Alexander Woo, the showrunner for The Terror: Infamy, Netflix revealed in a company blog announcing the new show.
"Liu Cixin's trilogy is the most ambitious science-fiction series we've read, taking readers on a journey from the 1960s until the end of time, from life on our pale blue dot to the distant fringes of the universe. We look forward to spending the next years of our lives bringing this to life for audiences around the world," Benioff and Weiss said in a joint statement.
Netflix said it has assembled a "talented and thoughtful creative team" for the original series. In addition to Benioff, Weiss and Woo, Rian Johnson, director of Star Wars: Episode VIII-The Last Jedi, and his producing partner Ram Bergman are on board as executive producers.
The lineup also included actor Brad Pitt, film producers Jeremy Kleiner and Dede Gardner, who will executive produce for their company, Plan B Entertainment. British actress Rosamund Pike and her partner Robie Uniacke will executive produce for their company, Primitive Streak.
Liu and the book's English translator, Ken Liu, have been tapped as the project's consulting producers.
"It is a great honor as an author to see this unique sci-fi concept travel and gain fandom across the globe, and I am excited for new and existing fans all over the world to discover the story on Netflix," Liu Cixin tweeted to his followers after the announcement.
The trilogy is made up of three novels: The Three-Body Problem, The Dark Forest, and Death's End. First serialized in China in 2006, it is credited by The New York Times with having helped popularize Chinese science fiction internationally.
The English version of The Three-Body Problem was published in 2014. The book and its two sequels have sold at least 8 million copies worldwide and have been translated into over 20 languages.
In 2015, Liu became the first Asian writer to win the Hugo Awards prize for best novel. The book attracted such high-profile readers as American novelist George R.R. Martin, Facebook founder Mark Zuckerberg and former US president Barack Obama.
"The scope of it was immense. So that was fun to read, partly because my day-to-day problems with Congress seem fairly petty-not something to worry about. Aliens are about to invade," the Times quoted Obama as saying.
The Netflix announcement generated huge buzz on social media, with many netizens expressing support for the novels' adaptation.
"Stoked! I read all three books in June of this year. Tried to imagine a screen adaptation. ... I'm VERY interested in how they do this," user Clinton Pope wrote on Twitter.
A Chinese 3D film adaptation of the book was scheduled to be released in 2017 but was postponed indefinitely. Liu is also the author of Wandering Earth, which was adapted into a high-grossing Chinese film in 2019.